MALA - Felt Tip Pen Mixed Colours (24 PCS) - READY STOCK!!
Condition: Original IKEA product and brand new in Sealed Factory Packaging
Item will be shipped in box / bubble-wrapped for extra protection
Will not guarantee for items condition upon received from courier services
Thank you for shopping with us at One Brick Planet

Product Description
Plastic parts/ Cap/ End plug: Polypropylene plastic, Polypropylene plastic
Pen tip: 100% polyethylene
Ink carrier: 100% polyester

The MÅLA series has everything your child needs when creativity kicks in. Paint! Cut! Draw! It's all about having fun and letting your child explore the world through its own imagination – there's no limit!
With these 24 felt-tip pens in all colours of the rainbow, you can paint the whole world.
Easy to grip felt-tip pens with good coverage and vivid colours.
Together with paper, colouring books and other drawing tools from the MÅLA series, it's perfect as a gift which is guaranteed to stimulate a little artist's desire to create.
Of course everything in the MÅLA series is non-toxic – we care just as much about the creative minds of the next generation as you do.
Creating and being creative makes you calm and focused, and is extra nice after a day of school and activities.
Marks from the felt-tip pens can be washed from most surfaces and materials using soap and lukewarm water. However, it's important to remove any marks as soon as they occur.
The felt-tip pen does not dry out if left uncapped for up to 3 days. However, for long-lasting performance put on the cap immediately after each use.
The paints and pens in the MÅLA series are tested and non-toxic, but should not be used for face or body painting.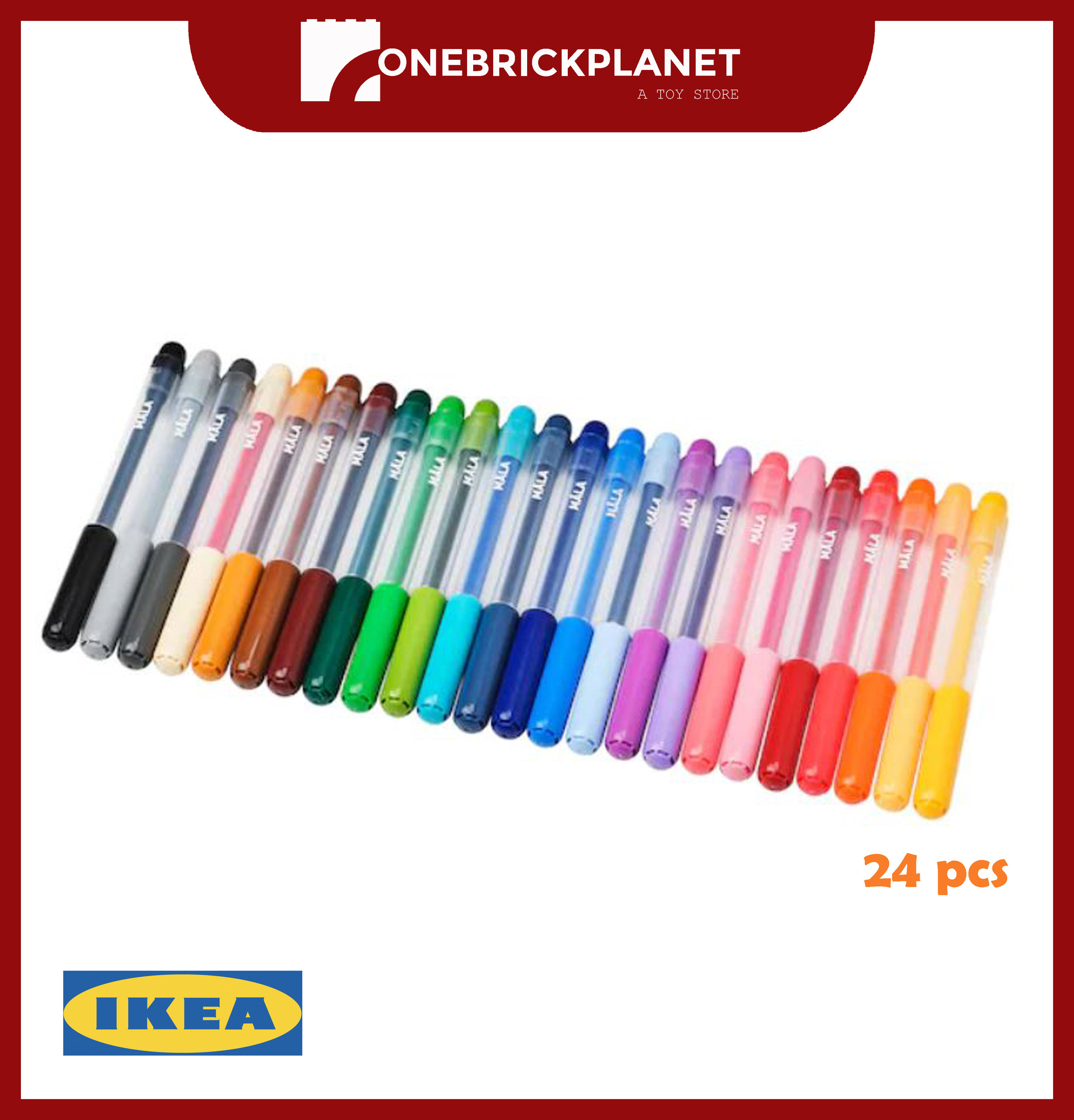 ---