LEGO Technic 42147 - Dump Truck
Condition: Original LEGO and brand new in Sealed Factory Packaging
Important/Disclaimer:
Item will be shipped in box / bubble-wrapped for extra protection
While we strive to ensure good condition with proper packaging and bubble wraps, kindly note that we are unable to guarantee the item's condition (including the box packaging) during the delivery as it depends on the courier services.
If you are a box collector/perfectionist, we encourage you to contact us for alternative collection method or think twice before you place your order.
Thank you for shopping with us at One Brick Planet
Product Description:
Looking for a treat for construction site fans? Kids aged 7 and up will love building and playing with this LEGO Technic Dump Truck (42147) toy set. It's a great introduction to the world of LEGO Technic and helps young builders learn new engineering skills. And with the LEGO Builder app, kids gain confidence as they build.
Construction role play
Kids will love steering the toy Dump Truck around their make-believe construction site before lifting the tipper to drop off their load. Then, when they're ready for something new, they can rebuild the model to create an Excavator Toy for more role-play adventures.
A great introduction to engineering
LEGO Technic buildable toys feature realistic movement and mechanisms that introduce LEGO builders to the universe of engineering in an approachable and realistic way.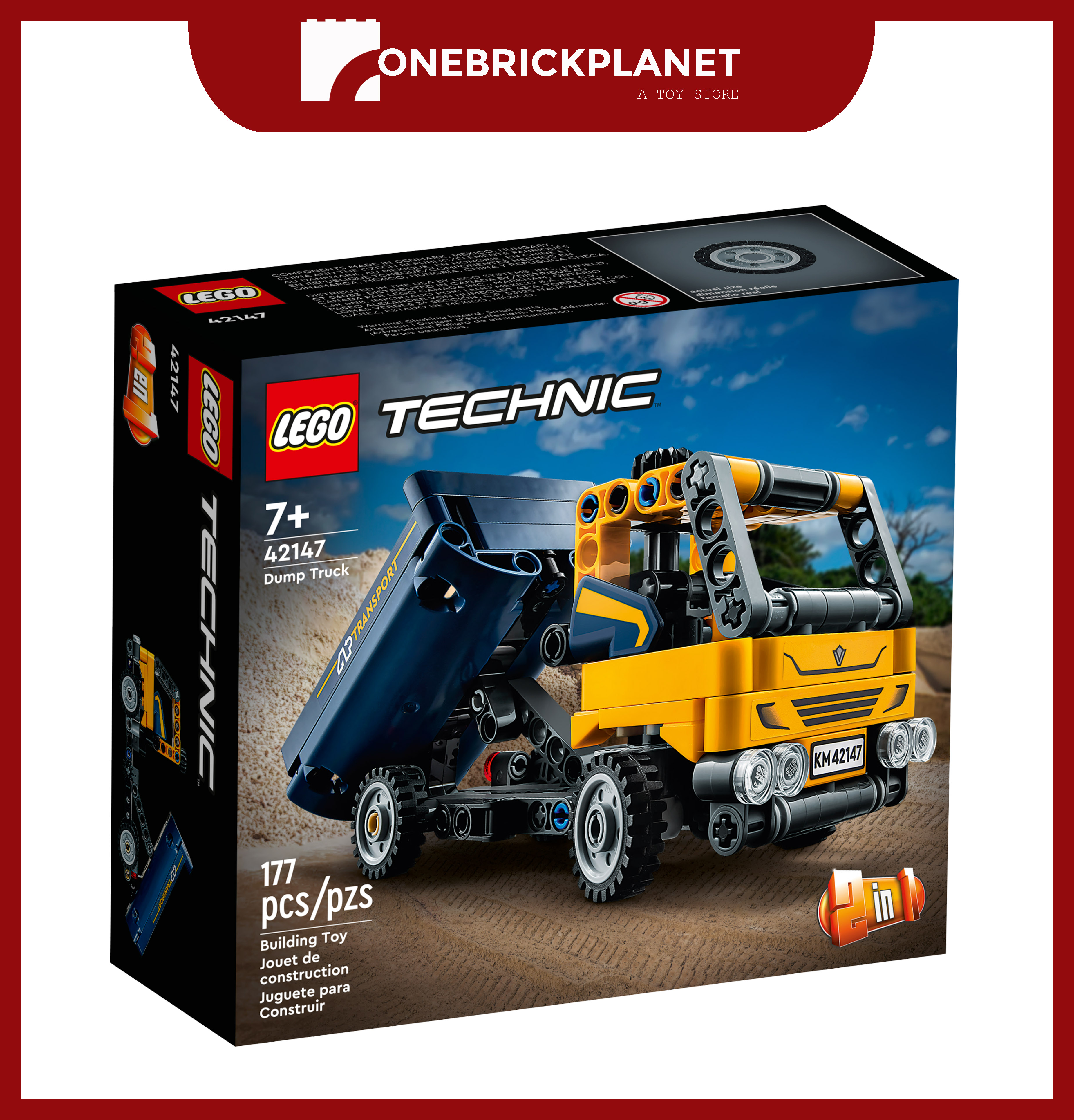 ---