LEGO 71389 Super Mario - Lakitu Sky World Expansion Set
Important: Not for Box Collector: Slight yellow spots due to aging product.
Condition: Original LEGO and brand new in Sealed Factory Packaging
Important/Disclaimer:
Item will be shipped in box / bubble-wrapped for extra protection
While we strive to ensure good condition with proper packaging and bubble wraps, kindly note that we are unable to guarantee the item's condition (including the box packaging) during the delivery as it depends on the courier services.
If you are a box collector/perfectionist, we encourage you to contact us for alternative collection method or think twice before you place your order.
Thank you for shopping with us at One Brick Planet
*Buyer from KL/Selangor can self-pickup

Product Description
Bring a fun challenge to kids LEGO Super Mario universe with this Lakitu Sky World Expansion Set (71389). It features a spinning cloud platform, which is spun around by sliding LEGO Mario and/or LEGO Luigi (figures not included) to and fro on the cloud sliders below to try and knock Lakitu off. The set includes Lakitu, Bullet Bill and Fuzzy figures, plus a Time Block offering extra time in the level. (Note: the 71360 or 71387 Starter Course is required for interactive play.)
Collaborate or compete
Kids can play solo, team up or compete against a friend who has a LEGO Mario or LEGO Luigi figure. Check out the free LEGO Super Mario app for building instructions, creative inspiration and more.
Endless possibilities
Collectible LEGO Super Mario toy playsets bring popular Super Mario characters into the real world and make ideal gifts for kids who like to set playground trends. The Starter Courses and Expansion Sets, plus Power-Up Packs, allow fans to build their own unique levels.
Important Note: LEGO Mario is not included in this set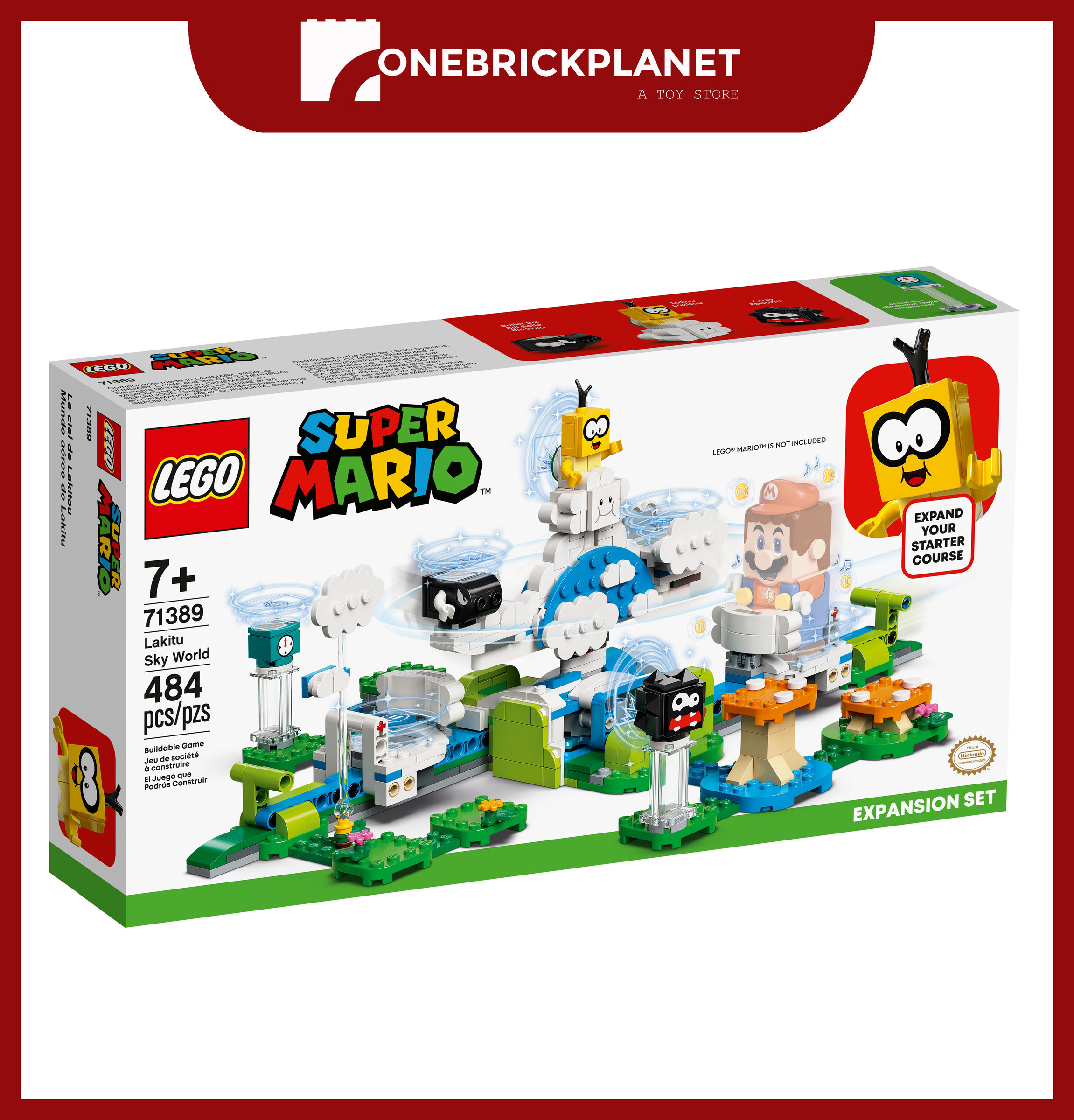 ---