LEGO 75353 Star Wars - Endor Speeder Chase Diorama
Condition: Original LEGO and brand new in Sealed Factory Packaging
Important/Disclaimer:
Item will be shipped in box / bubble-wrapped for extra protection
While we strive to ensure good condition with proper packaging and bubble wraps, kindly note that we are unable to guarantee the item's condition (including the box packaging) during the delivery as it depends on the courier services.
If you are a box collector/perfectionist, we encourage you to contact us for alternative collection method or think twice before you place your order.
Thank you for shopping with us at One Brick Planet
*Buyer from KL/Selangor can self-pickup

Product Description
Capture the dynamism of a thrilling Star Wars: Return of the Jedi scene with the LEGO Star Wars Endor Speeder Chase Diorama (75353). It features 3 LEGO minifigures (Princess Leia, Luke Skywalker and a Scout Trooper), 2 speeder bikes with transparent elements so you can pose them at angles as if flying through the forests of Endor, 2 buildable trees and new-for-May-2023 fern elements. Complete this build-and-display model with a plaque featuring Luke Skywalker's words ("Quick! Jam their comlinks. Center switch!") and a plaque with the Star Wars: Return of the Jedi 40th anniversary logo.
A galaxy of creative adventures
This is part of a collection of LEGO Star Wars Sets for Adults, including other buildable dioramas depicting memorable scenes, and makes a super gift for yourself and other adult Star Wars fans.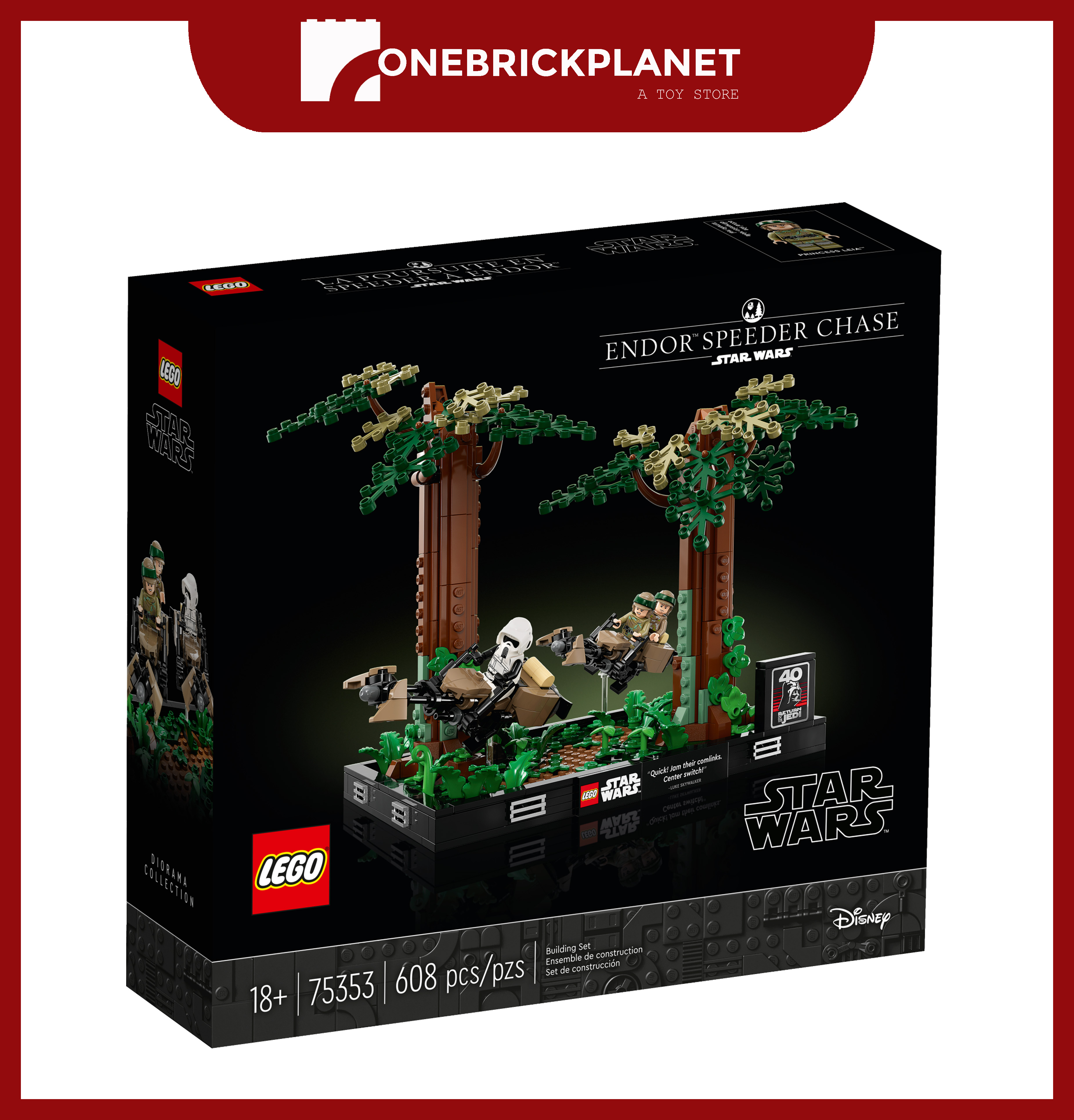 ---