LEGO 75330 Star Wars - Dagobah Jedi Training Diorama
Condition: Original LEGO and brand new in Sealed Factory Packaging
Important/Disclaimer:
Item will be shipped in box / bubble-wrapped for extra protection.
While we strive to ensure good condition with proper packaging and bubble wraps, kindly note that we are unable to guarantee the item's condition (including the box packaging) during the delivery as it depends on the courier services.
If you are a box collector/perfectionist, we encourage you to contact us for alternative collection method or think twice before you place your order.
Thank you for shopping with us at One Brick Planet
Product Description
Focus, you must, to construct this LEGO Star Wars Dagobah Jedi Training Diorama (75330). This brick-built display model is packed with instantly recognizable details from an iconic Star Wars: The Empire Strikes Back scene. Recreate Yoda's hut in the swamps of Dagobah, and the wing of Luke Skywalker's sunken X-wing. Add the LEGO minifigures of Yoda and Luke Skywalker, plus an R2-D2 LEGO droid figure (Luke and R2-D2 feature new-for-May-2022 decoration). To complete a nostalgic display piece, attach the plaque bearing Yoda's words: "Do. Or do not. There is no try."
Step-by-step guide
A great gift idea for fans of the classic Star Wars trilogy, the set includes clear building instructions so even LEGO newcomers can enjoy the fun, creative experience.
Galaxy of joy
It began a long time ago, in a galaxy far, far away. Now the saga continues in your own home with a collection of top-quality LEGO Star Wars sets for adults, including other buildable dioramas depicting memorable scenes.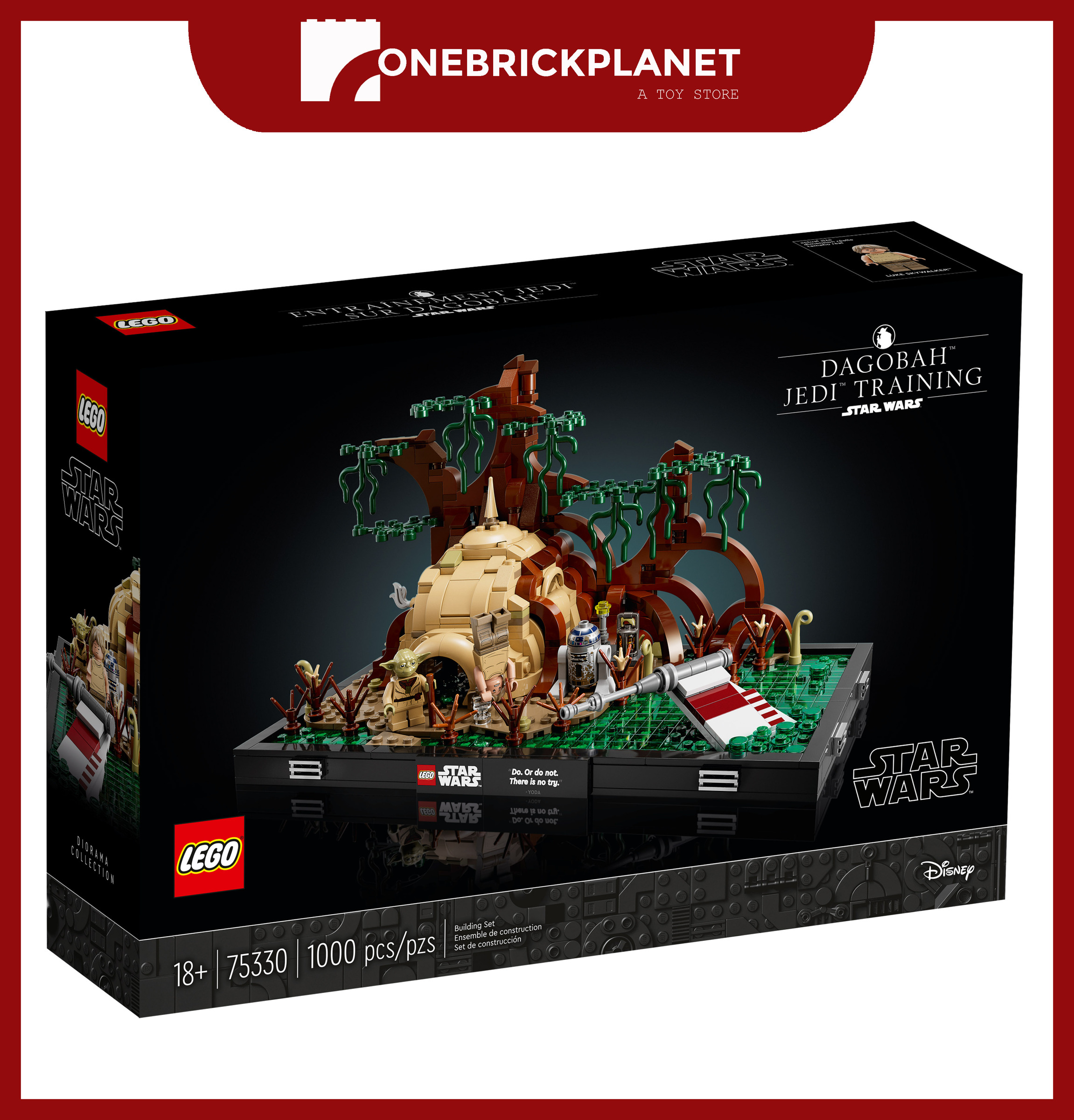 ---