LEGO 71720 Ninjago - Fire Stone Mech
Condition: Original LEGO and brand new in Sealed Factory Packaging
Important/Disclaimer:
Item will be shipped in box / bubble-wrapped for extra protection.
While we strive to ensure good condition with proper packaging and bubble wraps, kindly note that we are unable to guarantee the item's condition (including the box packaging) during the delivery as it depends on the courier services.
If you are a box collector/perfectionist, we encourage you to contact us for alternative collection method or think twice before you place your order.
Thank you for shopping with us at One Brick Planet
Product Description
This LEGO NINJAGO Fire Stone Mech (71720) with 5 minifigures is perfect for fans of ninja toys and building sets for kids. Youngsters will love putting together the fire ninja mech and figures to play out action-packed scenes from the NINJAGO TV series.
Amazing LEGO fun toys
This stunning and detailed LEGO mech set offers kids a world of possibilities so they can enjoy hours of engrossing action. They can place two ninjas in the cockpit of the highly posable mech as it storms into battle against enemies Murt and Moe, smashing its way out from the bowels of Shintaro Mountain.
The perfect building toys for kids
LEGO NINJAGO mech sets offer youngsters a gateway into a world of fantasy fun where they can indulge in creative play as they role-play stories with buildable figures. Your little ninja will be enthralled as they play with a range of action toys, including cars, jets, dragons and more.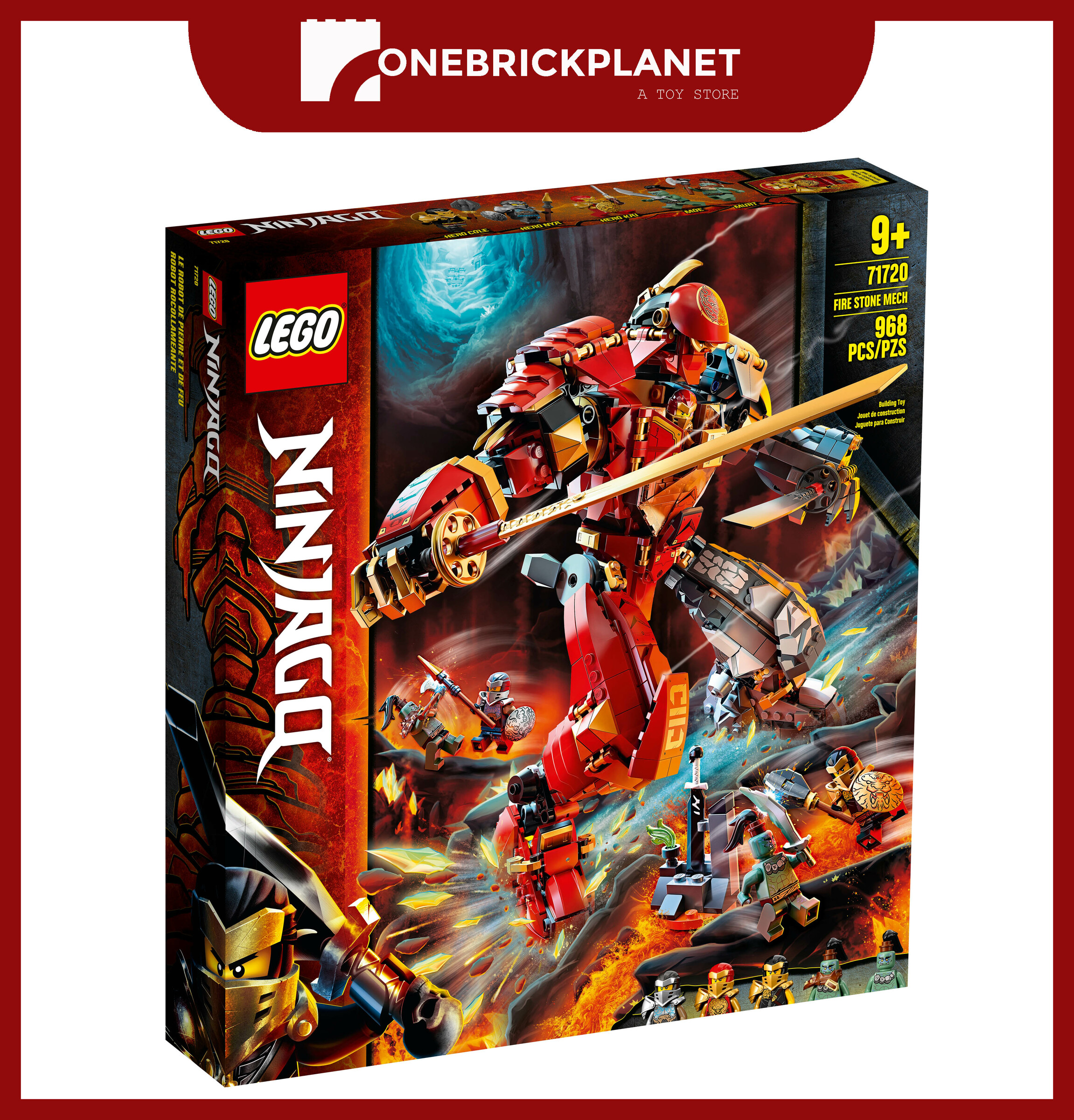 ---