LEGO NEXO KNIGHTS The Book of Knights: Includes Exclusive Merlok Minifigure
Condition: Original LEGO and brand new in Sealed Factory Packaging
Item will be shipped in box / bubble-wrapped for extra protection
Will not guarantee for items condition upon received from courier services
Thank you for shopping with us at One Brick Planet
Product Description
Enter the world of LEGO NEXO KNIGHTS, with epic quests, scary monsters and true technical wizardry! Immerse yourself in the exciting land of Knighton with this children's book for LEGO fans, and discover what it takes to be a knight.
Join Lance, Clay, Axl, Macy and Aaron as they battle their scary, magical foes, the lava monsters. The LEGO NEXO KNIGHTS The Book of Knights is packed full of amazing facts, plus exciting powers and upgrades from a virtual world!
Full of exciting LEGO sets and cool characters such as Lance, Macy, Merlok 2.0 and Jestro, The Book of Knights comes with an exclusive LEGO NEXO KNIGHTS minifigure and access to exclusive online content with the unique NEXO KNIGHTS shield!
LEGO, the LEGO logo, NEXO KNIGHTS, the Brick and Knob configuration and the Minifigure are trademarks of the LEGO Group. 2016 The LEGO Group. Produced by Dorling Kindersley under licence from the LEGO Group.
#LEGO #nexo #knights #book #merlok #minifigure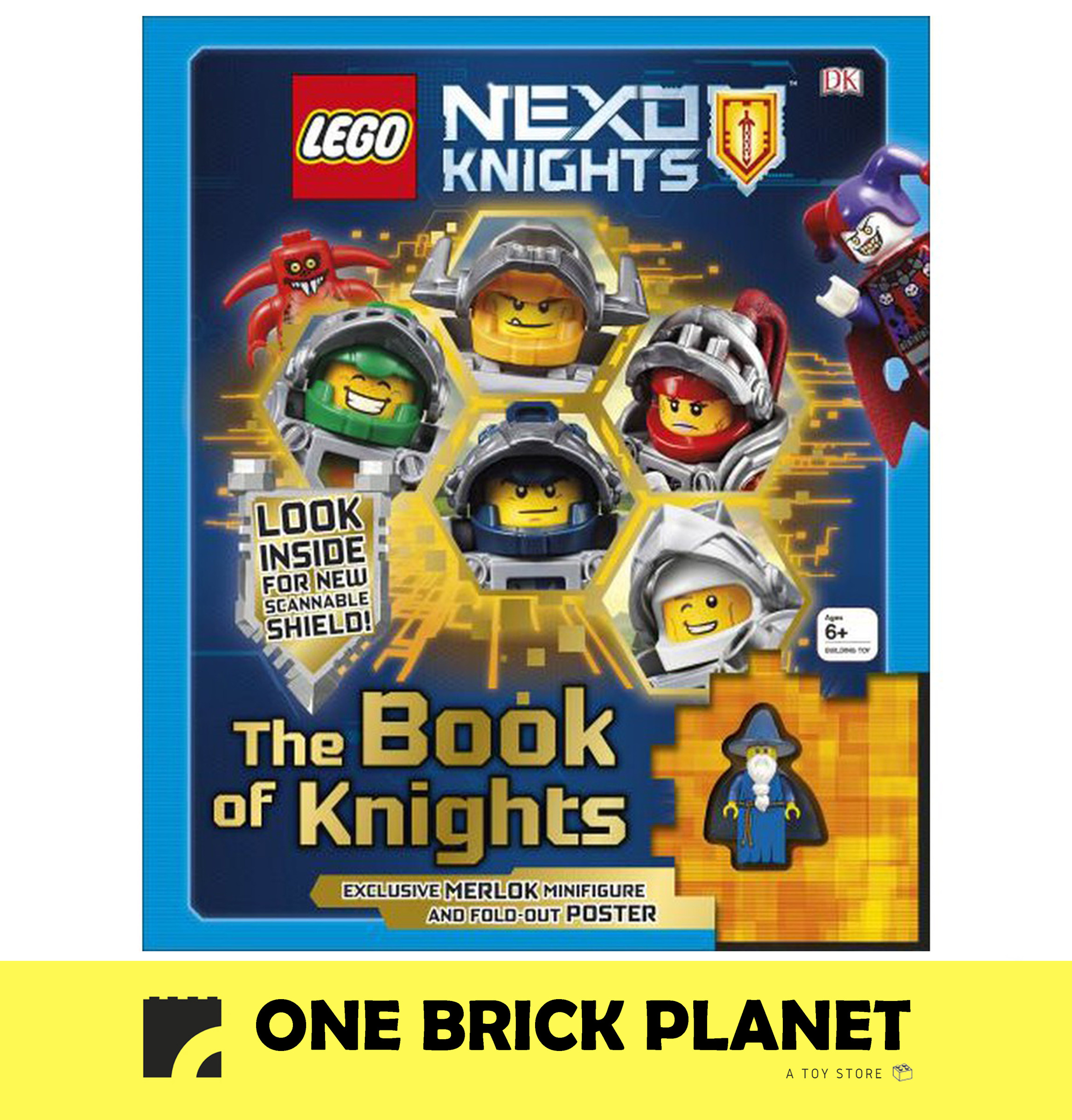 ---