LEGO 71410 Mario Character Packs Series 5 – Set of 8 (Complete)
Condition: Original LEGO
Item will be shipped in box / bubble-wrapped for extra protection
Will not guarantee for items condition upon received from courier services
Thank you for shopping with us at One Brick Planet

Product Description
Kids can take their LEGO Super Mario adventures to another level with collectible toy Character Packs Series 5 (71410). Each pack contains a mystery buildable character with an Action Tag, plus a small build to use as a display stand or to enhance level play.
There are 8 LEGO Super Mario characters to collect: Nabbit, plus a Purple Toad, Hammer Bro, Waddlewing, Toady, Baby Yoshi, Red Yoshi and Blue Shy Guy. Each is designed to be used with a Starter Course set (71360, 71387 or 71403), whichis required for interactive play. Printed and digital building instructions A fun anytime gift or reward for kids aged 6 and up, each pack includes a building guide.
Also, find instructions on the LEGO Super Mario app, plus digital viewing tools to add another dimension to the building experience. Unlimited possibilities LEGO Super Mario toy playsets bring Super Mario characters into the real world. The Starter Courses and Expansion Sets let builders expand, rebuild and create unique levels.
** IMPORTANT: Packet is cut opened and resealed for character identification
** LEGO Mario and Luigi are not included.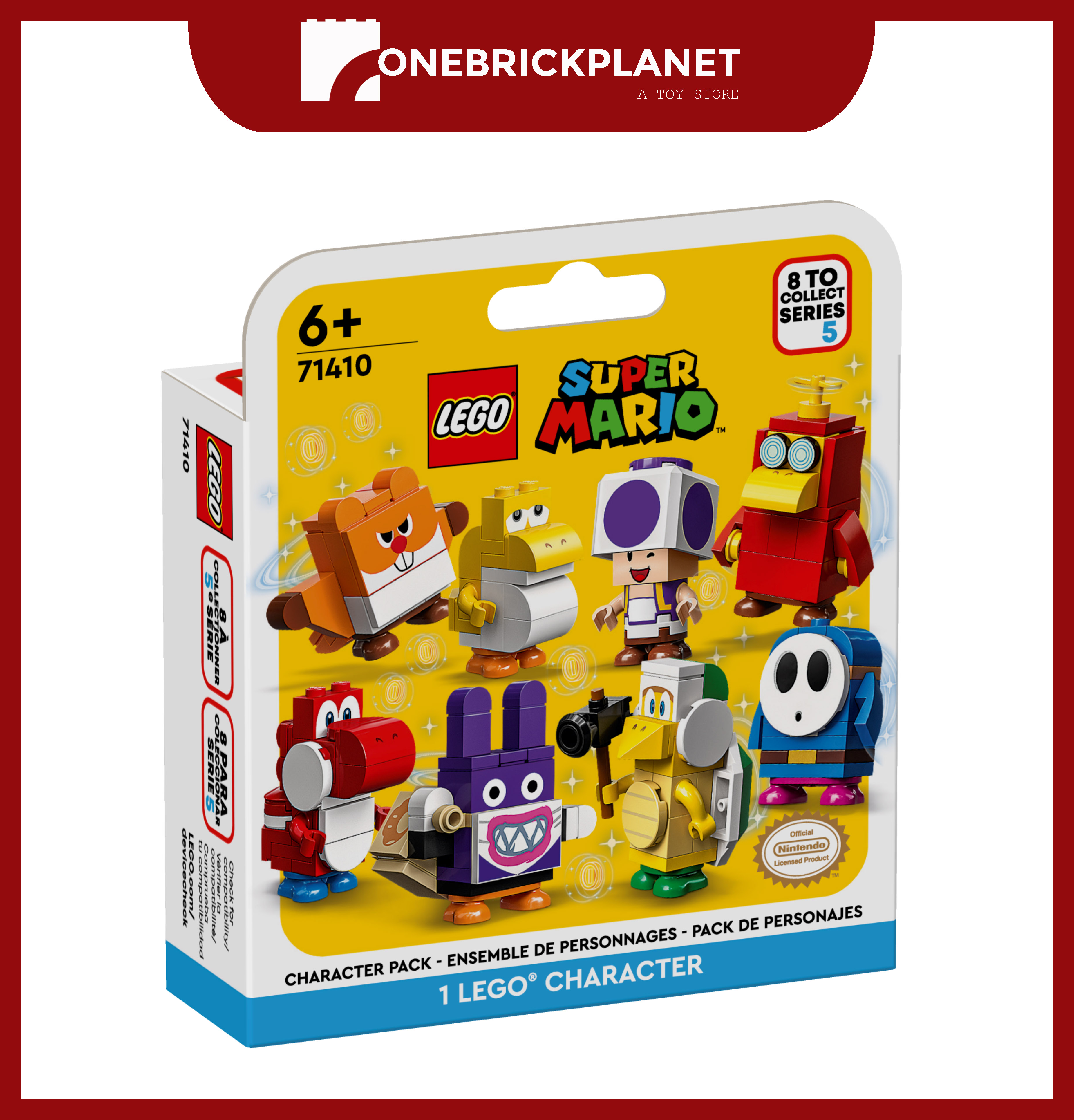 ---