LEGO 71029 Minifigures - Complete Series 21 (Set of 12)
Condition: Original LEGO and brand new in Sealed Factory Packaging
Important/Disclaimer:
Item will be shipped in box / bubble-wrapped for extra protection
While we strive to ensure good condition with proper packaging and bubble wraps, kindly note that we are unable to guarantee the item's condition (including the box packaging) during the delivery as it depends on the courier services.
If you are a box collector/perfectionist, we encourage you to contact us for alternative collection method or think twice before you place your order.
Thank you for shopping with us at One Brick Planet
*Buyer from KL/Selangor can self-pickup

Product Description
Kids can bring exciting play possibilities to any LEGO set with these fun, treat-sized, LEGO Minifigures Series 21 (71029) toys. This new-for-January-2021 series features a great lineup of exclusive LEGO people and characters to collect and display or to take play in thrilling new directions.

Imaginative character lineup
Children and adult fans can say Hi! to a new, limited-edition range of characters, including Centaur Warrior, Shipwreck Survivor, Pug Costume Guy, Beekeeper, Ladybug Girl, Violin Kid, Alien, Space Police Guy, Ancient Warrior, Airplane Girl, Cabaret Singer and Paddle Surfer.

Surprising and fun
Each finely crafted, highly detailed minifigure comes in a sealed bag with one or more accessory elements and a collector leaflet, making a great little gift that will put a smile on anyone face.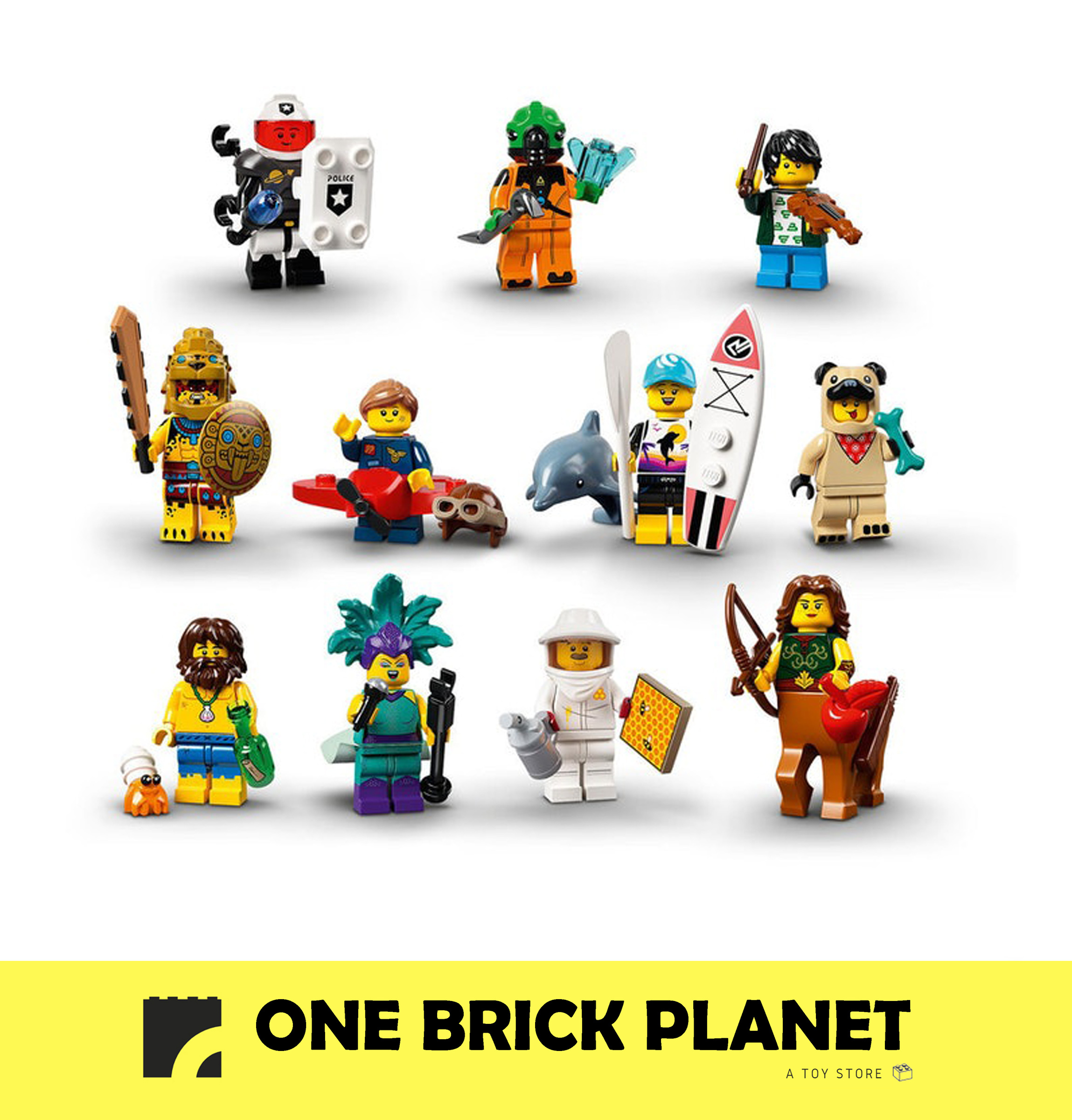 ---