LEGO 76243 Marvel - R0cket Mech Armor
Condition: Original LEGO and brand new in Sealed Factory Packaging
Important/Disclaimer:
NOT FOR BOX COLLECTOR: Due to old aging product
Item will be shipped in box / bubble-wrapped for extra protection.
While we strive to ensure good condition with proper packaging and bubble wraps, kindly note that we are unable to guarantee the item's condition (including the box packaging) during the delivery as it depends on the courier services.
If you are a box collector/perfectionist, we encourage you to contact us for alternative collection method or think twice before you place your order.
Thank you for shopping with us at One Brick Planet
Product Description
Marvel Studios' Guardians of the Galaxy fans aged 6 and up are sure to love LEGO Marvel Rocket Mech Armor (76243). The supersized figure puts Marvel's raging raccoon in the cockpit of his own mighty battling machine.
Fully jointed, Rocket Raccoon mech figure
The Rocket LEGO minifigure fits into the opening cockpit of the supersized Rocket mech. In one hand, the mech holds a huge, firing, 6-stud blaster. Movable arms, legs and fingers allow the mech to be positioned and posed for limitless play-and-display possibilities. There's also a smaller blaster for Rocket to use when he's not inside the mech. For added digital fun, the LEGO Builder app features intuitive zoom and rotate tools that let kids visualize their model as they build.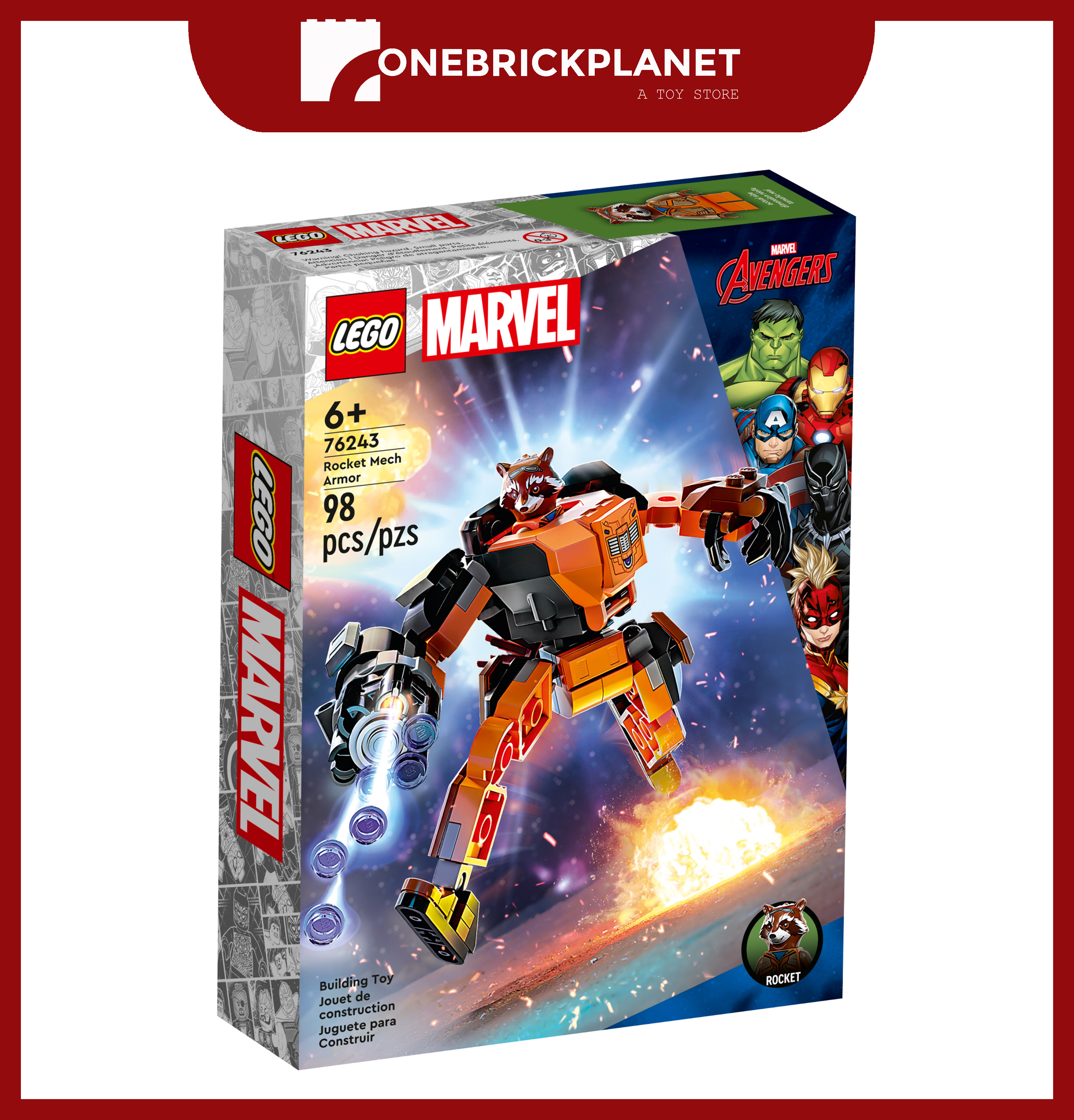 ---