LEGO Marvel 76154 - Deviant Ambush!
Condition: Original LEGO and brand new in Sealed Factory Packaging
Item will be shipped in box / bubble-wrapped for extra protection
Will not guarantee for item condition upon received from courier services
Thank you for shopping with us at One Brick Planet

Product Description
With LEGO Marvel Deviant Ambush! (76154) kids can recreate the action and excitement of the Marvel Studios' The Eternals movie and dream up superhero adventures of their own.
Packed with action from 2021 Marvel Studios The Eternals
When a 6-legged Deviant with a biting mouth launches an attack on 3 of The Eternals; Thena, Gilgamesh and Makkari – kids must come to their aid with all their superhero skills. With 3 superhero minifigures, youngsters can imagine deploying their superpowers: Thena ability to summon hand-to-hand weapons, Gilgamesh super-strength and Makkari's phenomenal speed. And, if you are buying for a minifigure fan, this awesome LEGO playset is the only one to feature the Gilgamesh minifigure!
Marvel Studios The Eternals playsets for fun that never ends
LEGO Marvel The Eternals brick building toys are unique playsets with cool characters that inspire kids' imaginative play and take them to an endless universe of role-play fun.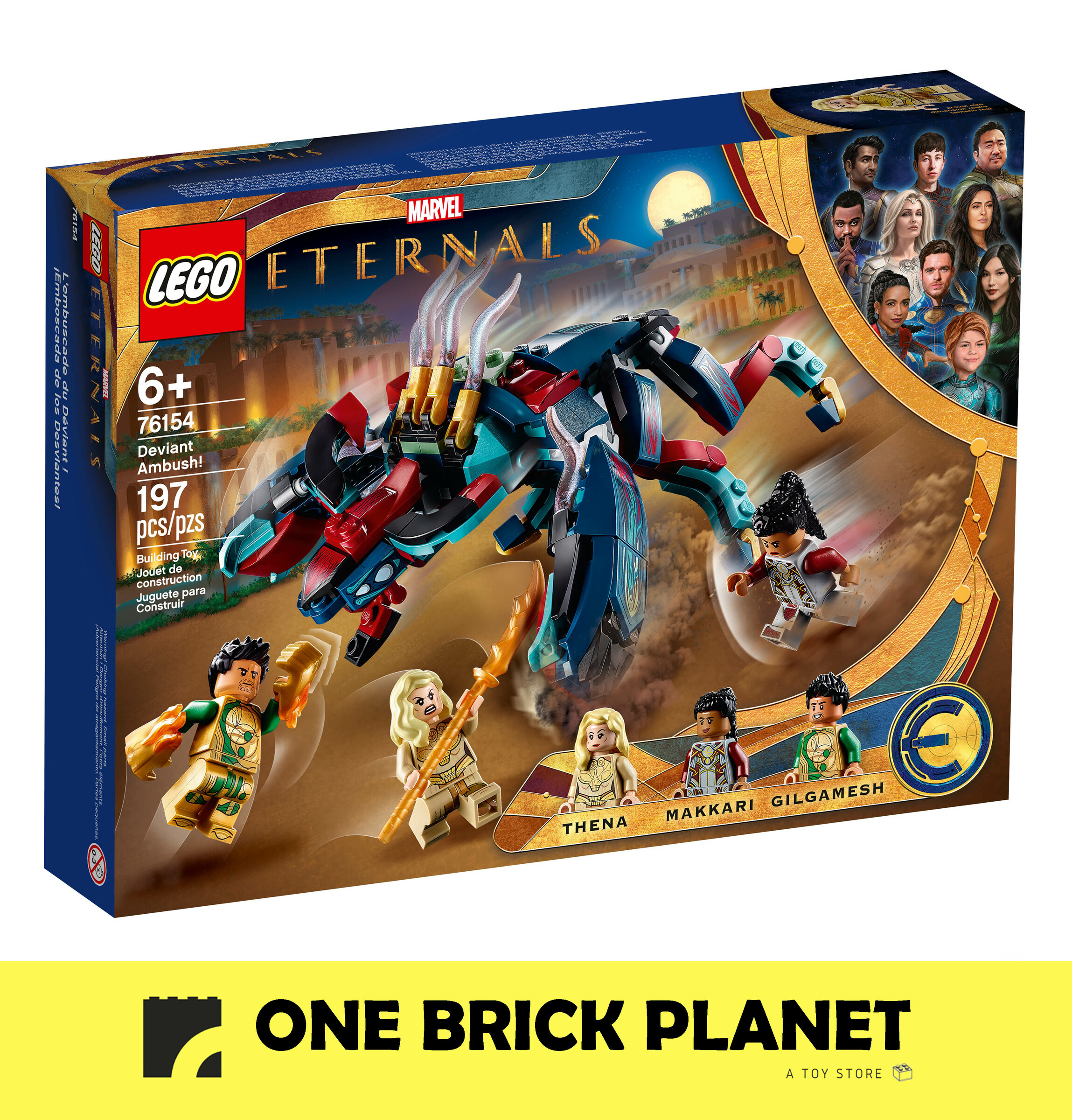 ---