LEGO 77013 Indiana Jones - Escape from the Lost Tomb
Condition: Original LEGO and brand new in Sealed Factory Packaging
Important/Disclaimer:
Item will be shipped in box / bubble-wrapped for extra protection
While we strive to ensure good condition with proper packaging and bubble wraps, kindly note that we are unable to guarantee the item's condition (including the box packaging) during the delivery as it depends on the courier services.
If you are a box collector/perfectionist, we encourage you to contact us for alternative collection method or think twice before you place your order.
Thank you for shopping with us at One Brick Planet
*Buyer from KL/Selangor can self-pickup
Product Description:
Kids can experience all the excitement of the Raiders of the Lost Ark movie with this LEGO Indiana Jones Escape from the Lost Tomb (77013) building set. A great gift for kids aged 8+, the playset features a temple with 2 statues, a secret passage, a mummy, and snakes both on the ground and coming through a wall.
Recapture the thrills of the Indiana Jones movies
The building set comes with 4 minifigures: Indiana Jones with his famous hat and whip, Marion Ravenwood™, Sallah™ and a mummy, plus the Ark of the Covenant, for kids play out a famous escape scene from the iconic Raiders of the Lost Ark movie.
Building sets to inspire thrilling adventures
LEGO Indiana Jones playsets let nostalgic parents introduce their children to the legacy of Indiana Jones and his adventures from the franchise's first 3 movies. Together they can enjoy a rewarding build before they role-play action with a range of cars, planes and temples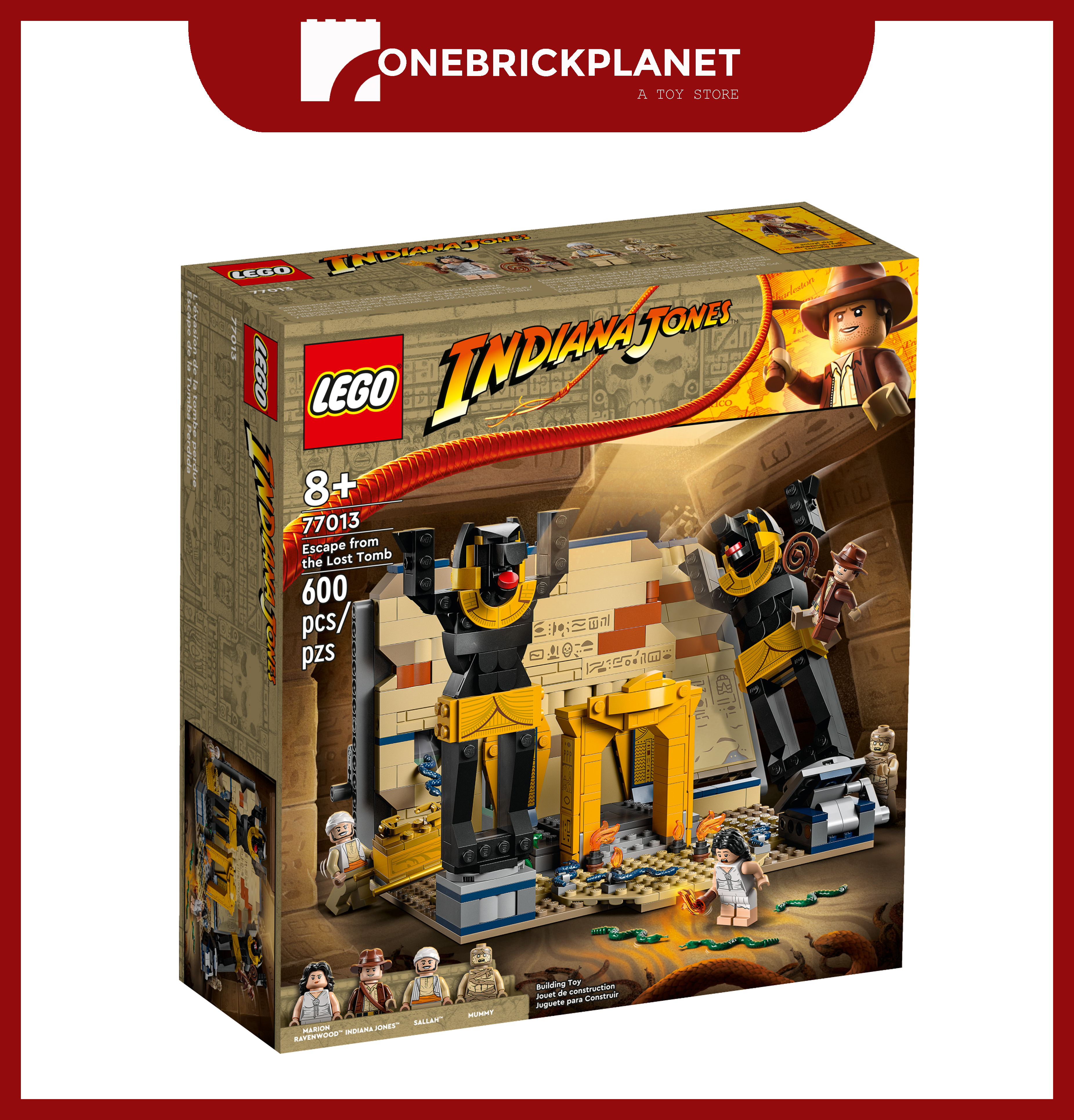 ---