LEGO 10298 ICONS - Vespa 125
Condition: Original LEGO and brand new in Sealed Factory Packaging
Important/Disclaimer:
Item will be shipped in box / bubble-wrapped for extra protection
While we strive to ensure good condition with proper packaging and bubble wraps, kindly note that we are unable to guarantee the item's condition (including the box packaging) during the delivery as it depends on the courier services.
If you are a box collector/perfectionist, we encourage you to contact us for alternative collection method or think twice before you place your order.
Thank you for shopping with us at One Brick Planet
Product Description:
Dive into a mindful building project packed with style with this LEGO Vespa 125 model kit for adults. Inspired by the classic 1960s Vespa Piaggio, it comes in pastel blue – a very rare LEGO colour that's sure to appeal to building fans. To celebrate Vespa's 75th anniversary, the LEGO designers have worked closely with the lifestyle brand to recreate this stunning model in an immersive build, especially for adults.
Beautiful details. Authentic features
Like the original, this buildable model Vespa features a front wheel mounted on one side, 2 seats, a removable engine cover with a brick-built engine beneath, a functioning kickstand, plus working steering. Finishing touches include the Vespa logo, a classic 1960s Italian licence plate, a spare wheel, a helmet, plus an accessories basket including a flower bouquet on the back.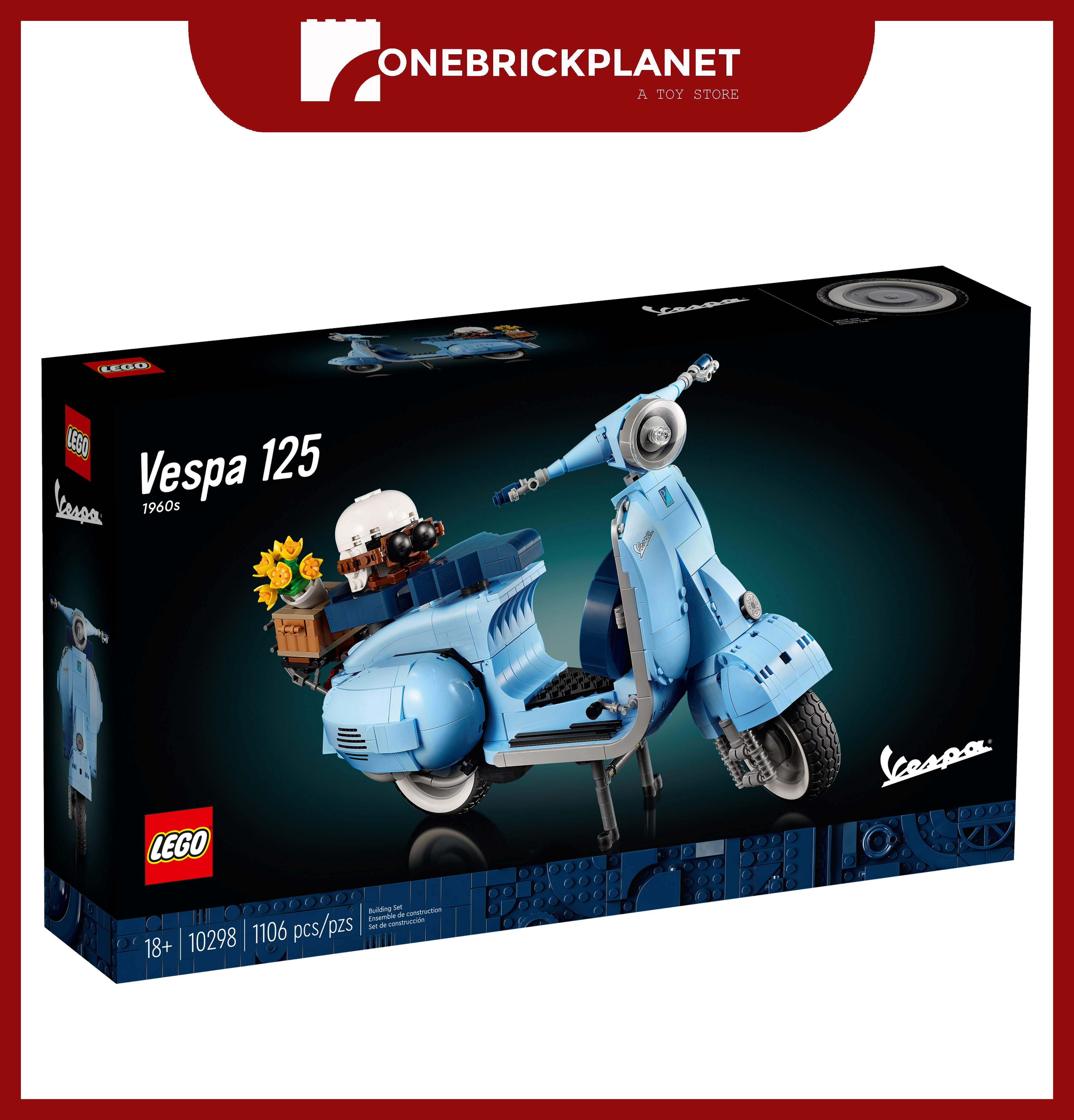 ---