LEGO 76408 Harry Potter - 12 Grimmauld Place
Condition: Original LEGO and brand new in Sealed Factory Packaging
Important/Disclaimer:
Item will be shipped in box / bubble-wrapped for extra protection.
While we strive to ensure good condition with proper packaging and bubble wraps, kindly note that we are unable to guarantee the item's condition (including the box packaging) during the delivery as it depends on the courier services.
If you are a box collector/perfectionist, we encourage you to contact us for alternative collection method or think twice before you place your order.
Thank you for shopping with us at One Brick Planet
Product Description
LEGO Harry Potter 12 Grimmauld Place (76408) is the first set in the range to feature the magical, multistory Order of the Phoenix headquarters.
Spellbinding play-and-display set for ages 8+
Standing over 11 in. (28 cm) high, this multistory model is bursting with authentic details and fascinating features. There's a real 'Wow!' moment when a normal-looking townhouse magically transforms to reveal the headquarters of the Order of the Phoenix. Inside, kids can share adventures with Harry Potter, Ron Weasley™, Sirius Black™, Nymphadora Tonks™, Kreacher™, Molly Weasley, Fred Weasley, George Weasley and Kingsley Shacklebolt™. There are many magical locations to discover within, including Sirius Black's room, the Black family tree tapestry and the piano where Ron and Hermione practice playing. The free LEGO Building Instructions app lets kids view, zoom and rotate the model as they build, providing an amazing sense of immersion and interaction during the construction process.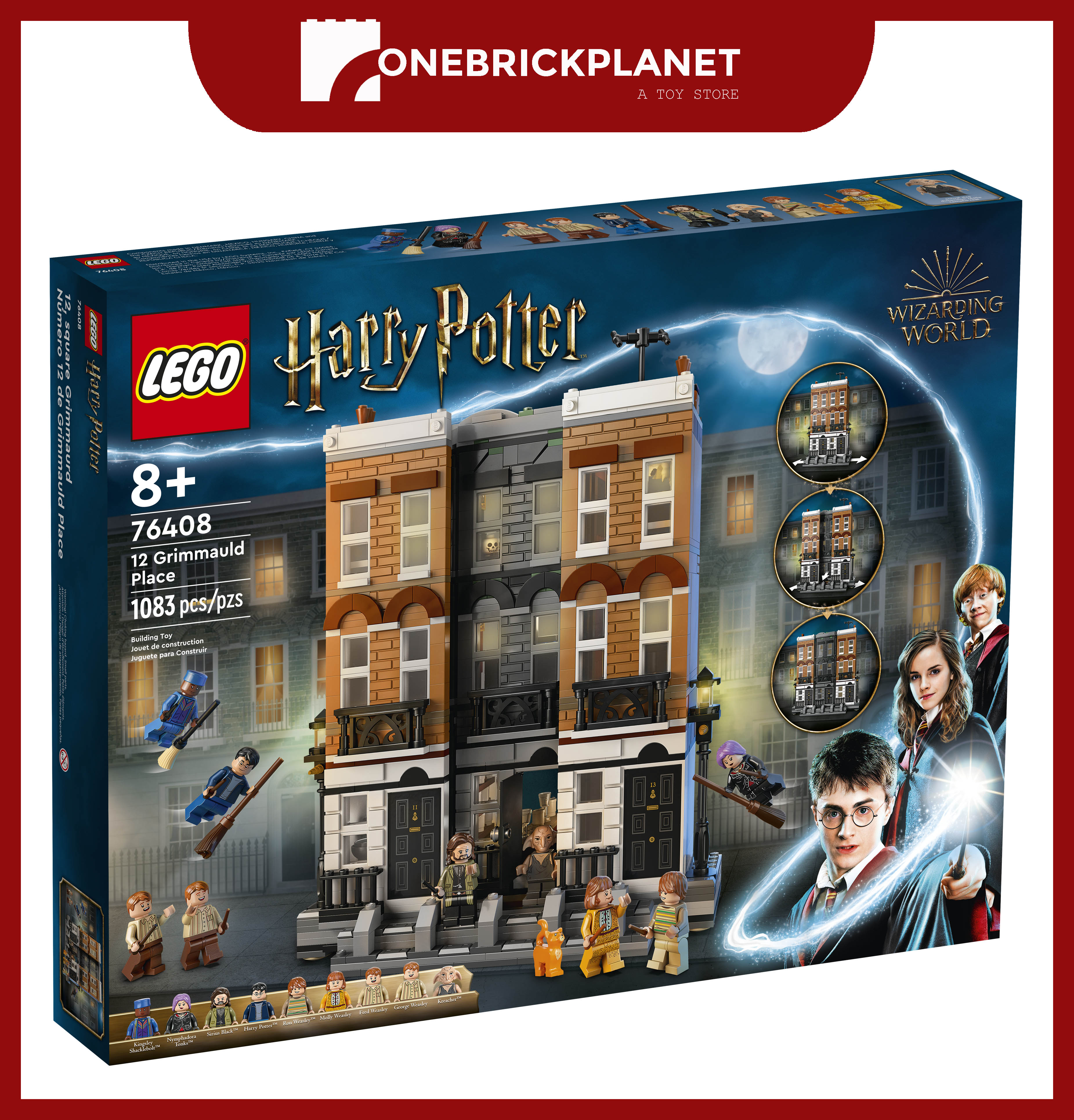 ---