LEGO 10953 DUPLO - Unicorn
Condition: Original LEGO and brand new in Sealed Factory Packaging
Important/Disclaimer:
Item will be shipped in box / bubble-wrapped for extra protection
While we strive to ensure good condition with proper packaging and bubble wraps, kindly note that we are unable to guarantee the item's condition (including the box packaging) during the delivery as it depends on the courier services.
If you are a box collector/perfectionist, we encourage you to contact us for alternative collection method or think twice before you place your order.
Thank you for shopping with us at One Brick Planet
*Buyer from KL/Selangor can self-pickup

Product Description
Surprise a toddler with the cute and colorful LEGO DUPLO My First Unicorn (10953). This versatile toy is built with colorful shapes that are perfect for little hands to pick up, place and pull along.
Play-and-learn unicorn toy
Engage toddlers with imaginative play as they develop basic construction skills and learn about shapes and colors. With toddler-friendly pieces that attach and detach from the roll-along carriages, the unicorn train is packed with play possibilities. The set includes building cards showing life-size images of the models, so kids can position the bricks over the image as they build while parents help them learn about colors and shapes. For even more fun, the train connects to other wheel-based DUPLO toys.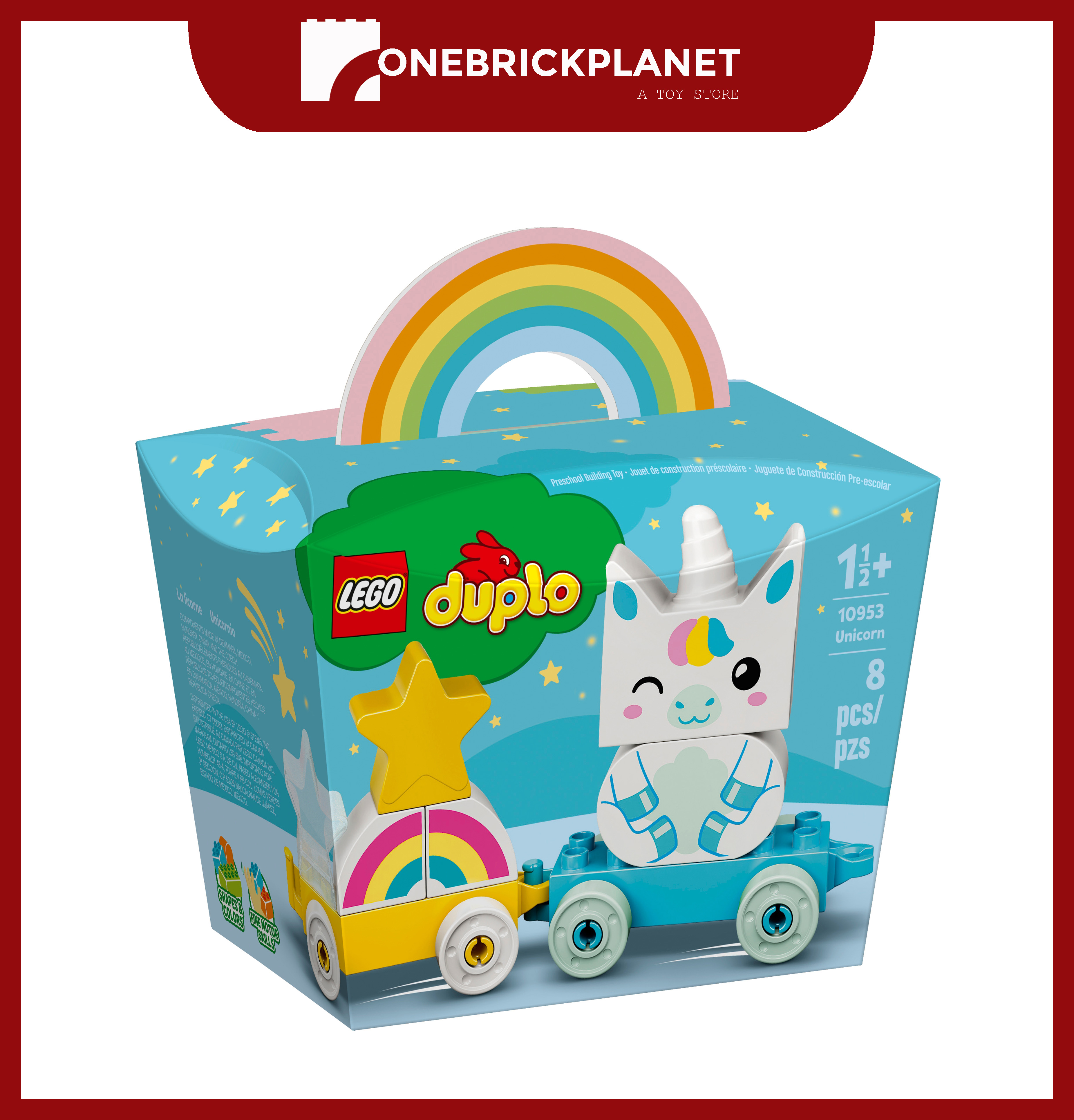 ---