Lego 10944 Duplo - Space Shuttle Mission
Condition: Original LEGO and brand new in Sealed Factory Packaging
Important/Disclaimer:
Item will be shipped in box / bubble-wrapped for extra protection
While we strive to ensure good condition with proper packaging and bubble wraps, kindly note that we are unable to guarantee the item's condition (including the box packaging) during the delivery as it depends on the courier services.
If you are a box collector/perfectionist, we encourage you to contact us for alternative collection method or think twice before you place your order.
Thank you for shopping with us at One Brick Planet
*Buyer from KL/Selangor can self-pickup

Product Description
Treat a toddler to the LEGO DUPLO Town Space Shuttle Mission (10944) and watch their imaginations and developmental skills skyrocket.
Kids' space rocket learning toy
This toddler-friendly space toy has got it all. Little astronauts launch into a universe of open-ended, play with parents and playtime partners as they build the space shuttle, blast astronauts into space, and act out endless stories of exploration and discovery. And, as kids' imaginations take them out of this world, their cognitive thinking, spatial reasoning and fine motor skills will soar.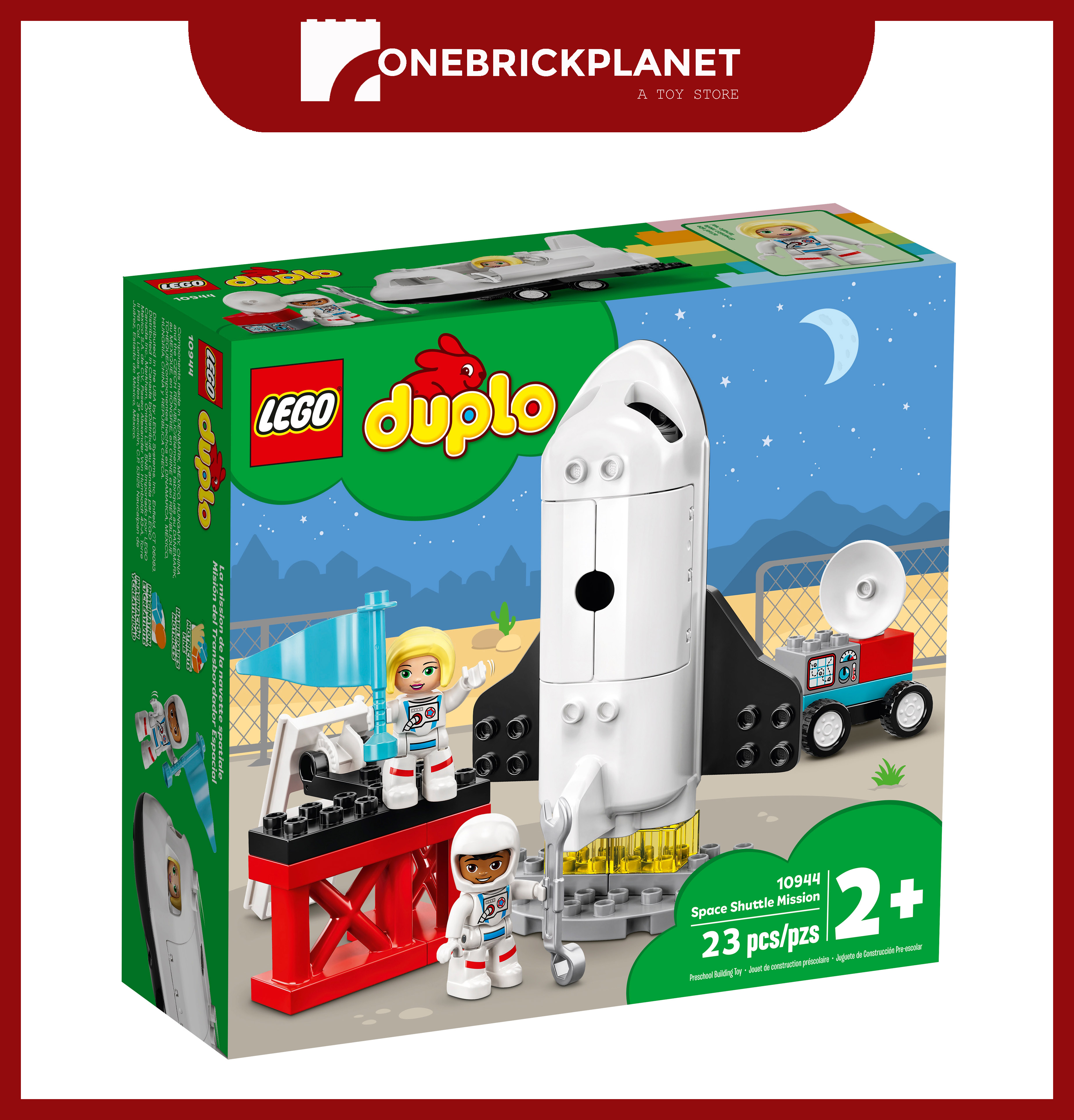 ---