LEGO 41963 DOTS - Mickey Mouse & Minnie Mouse Stitch-on Patch
Condition: Original LEGO and brand new in Sealed Factory Packaging
Item will be shipped in box / bubble-wrapped for extra protection
Will not guarantee for items condition upon received from courier services
Thank you for shopping with us at One Brick Planet

Product Description
Got a kid aged 8 and up who's into crafts, Disney characters and cool style? They can fulfill all their passions with this bold LEGO DOTS Disney Mickey Mouse & Minnie Mouse Stitch-on Patch (41963) kit! This creative set features a 6x6 flexible stitch-on patch in red, plenty of tiles in vibrant colors, plus decorated tiles featuring Disney's Mickey Mouse and Minnie Mouse.
Endlessly re-designable fun
An easy, intuitive independent play process, kids can design their own patch using the colored tiles, make it uniquely theirs to reflect their passion with the fun decorated tiles of Mickey Mouse and Minnie Mouse, then attach it (needle and thread not included) and go.
Play how you like
DOTS sets introduce kids to the joy of LEGO play and creativity as they make and decorate the different sets. Anything goes with this bold stitch-on patch – because the magic and control lie in a child's imagination. DOTS sets make great unexpected treats or a fun birthday gift for creative kids.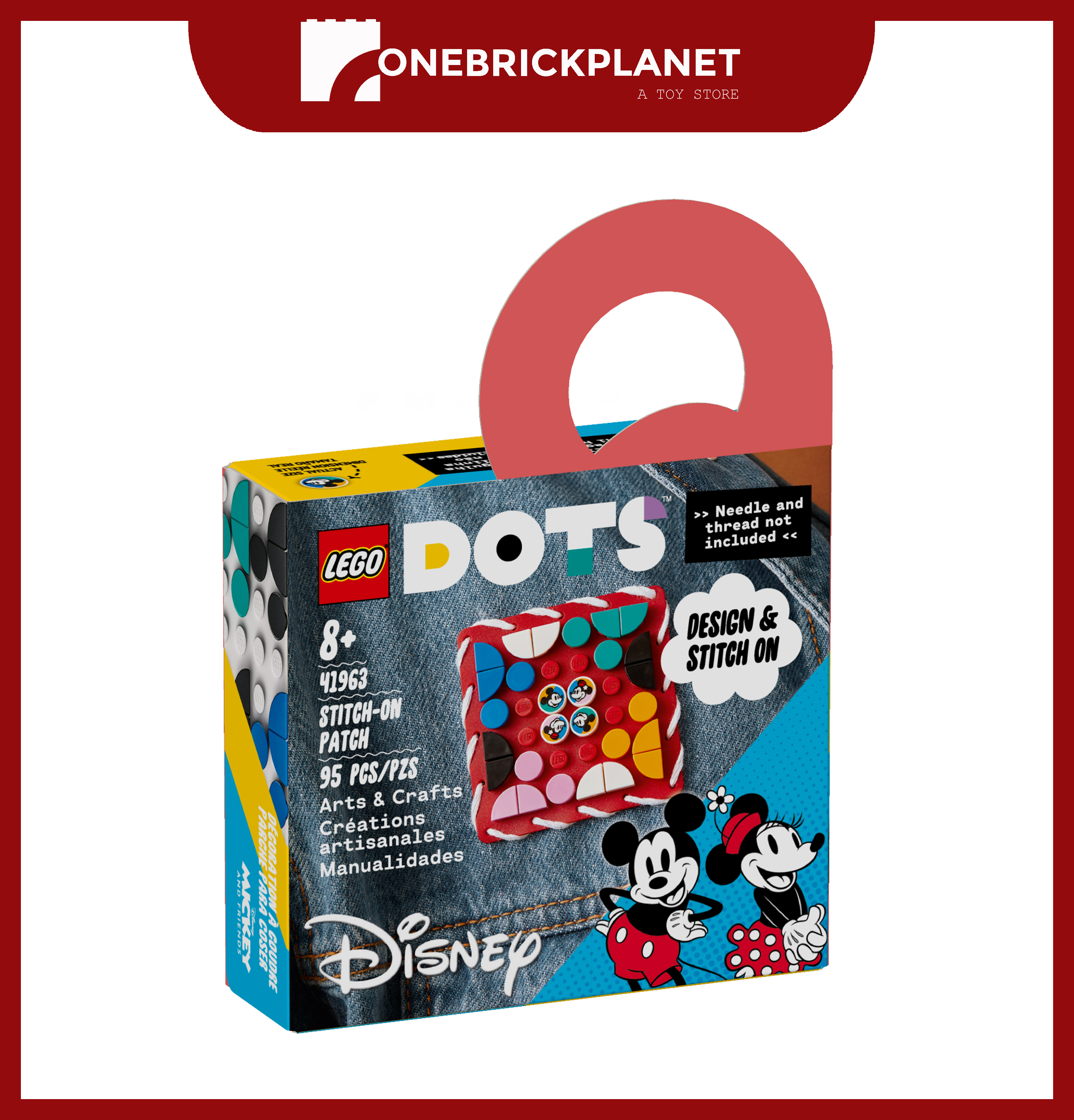 ---