LEGO DOTS 41940 - Bag Tag Unicorn
Condition: Original LEGO and brand new in Sealed Factory Packaging
Item will be shipped in box / bubble-wrapped for extra protection
Will not guarantee for items condition upon received from courier services
Thank you for shopping with us at One Brick Planet

Product Description
Surprise a unicorn fan with this cool LEGO DOTS Bag Tag Unicorn (41940) kit! Made for quick decorating, this accessory kit gives boys and girls the chance to create and decorate their own mystical unicorn bag tag to hold keys or hang on a bag or backpack.
A perfect accessory for self-expression!
This hands-on craft treat features a cube with room for lots of fun designs, a ring to attach it with and a tile remover. Kids can use the rainbow-deco and glitter tiles to design a magical unicorn. To push their creativity, they can grab a Series 4 bag (41931 – sold separately) of Extra DOTS tiles and create all sorts of new faces and designs.
Fun for arts-and-crafts-loving kids
Kids can change the sassy unicorn's expressions and share their designs with friends. The fun bag tag toy is the best for combining a child's passion for arts and crafts with self-expression and makes a delightful 'just because' treat or Christmas gift to inspire creative activities.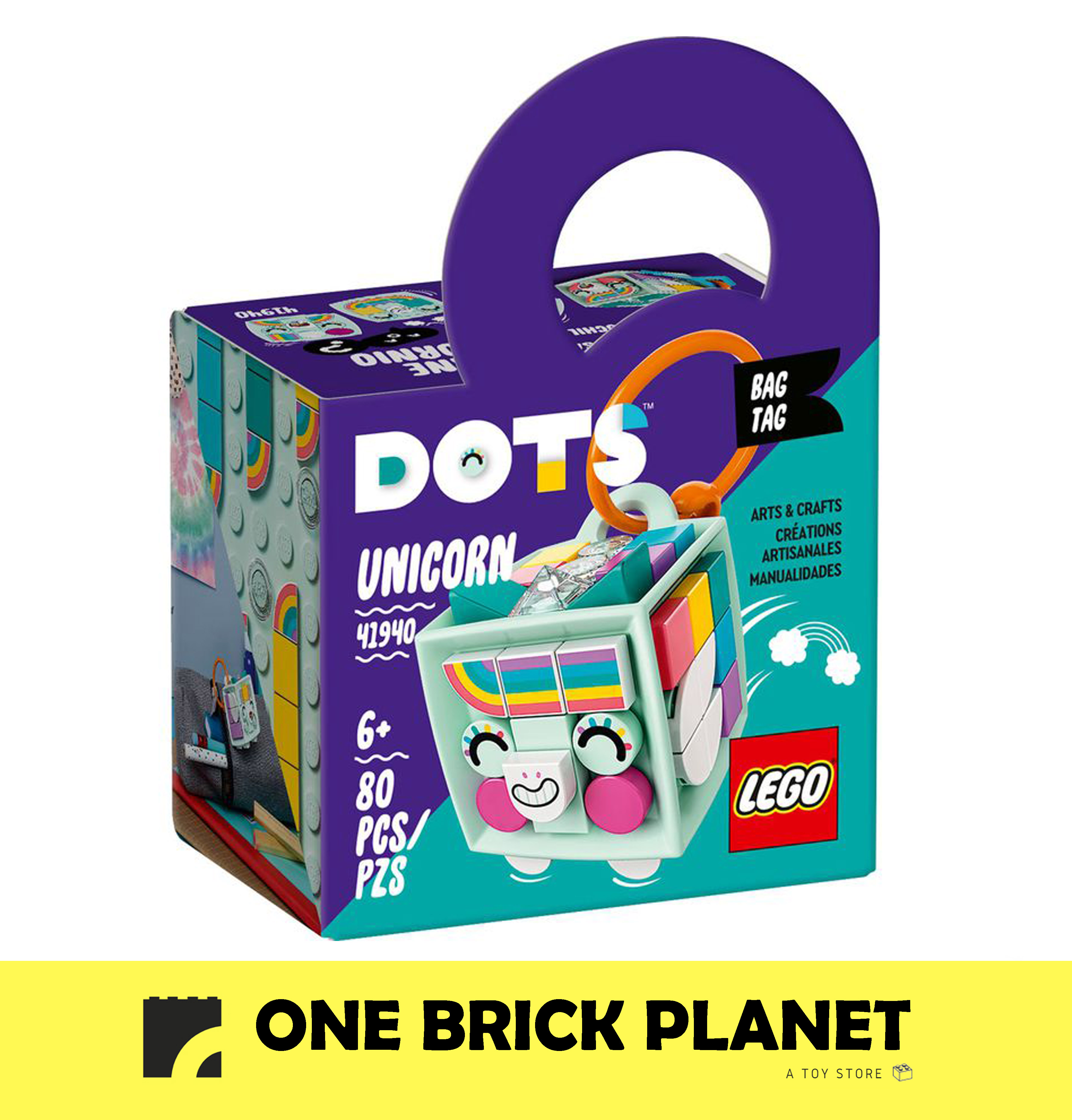 ---