LEGO 43174 Disney Princess - Mulan's Storybook Adventures
Condition: Original LEGO Book and brand new in Sealed Factory Packaging
Not for Box Collector
Important/Disclaimer:
Item will be shipped in box / bubble-wrapped for extra protection
While we strive to ensure good condition with proper packaging and bubble wraps, kindly note that we are unable to guarantee the item's condition (including the box packaging) during the delivery as it depends on the courier services.
If you are a box collector/perfectionist, we encourage you to contact us for alternative collection method or think twice before you place your order.
Thank you for shopping with us at One Brick Planet
*Buyer from KL/Selangor can self-pickup

Product Description

Honor and adventure await fans of Disney Mulan in this unique LEGO Disney Mulan Storybook Adventures (43174) set. This playset features a customizable, opening book with 2 scenes: winter training grounds with spinning training dummy and a garden setting with unfolding plum tree, plus 2 sticker sheets to decorate the book with. On-the-go role-play fun and excitement Kids like building creative role-play fun with this portable playset. It can be played with on its own or combined with other LEGO Disney sets for thrilling imaginative play options.
Plus, it makes a great Christmas gift or birthday present for a young Disney's Mulan fan. Favorite characters and scenes offer effortless play This creative Disney gift comes with 3 detailed micro-doll figures, including 2 versions of Disney Princess Mulan, Li Shang and a Khan the horse LEGO figure for Disney, plus a brick with a Cri-Kee decoration. These will get kids playing quickly, as will the scenes designed to inspire children's creativity and imagination.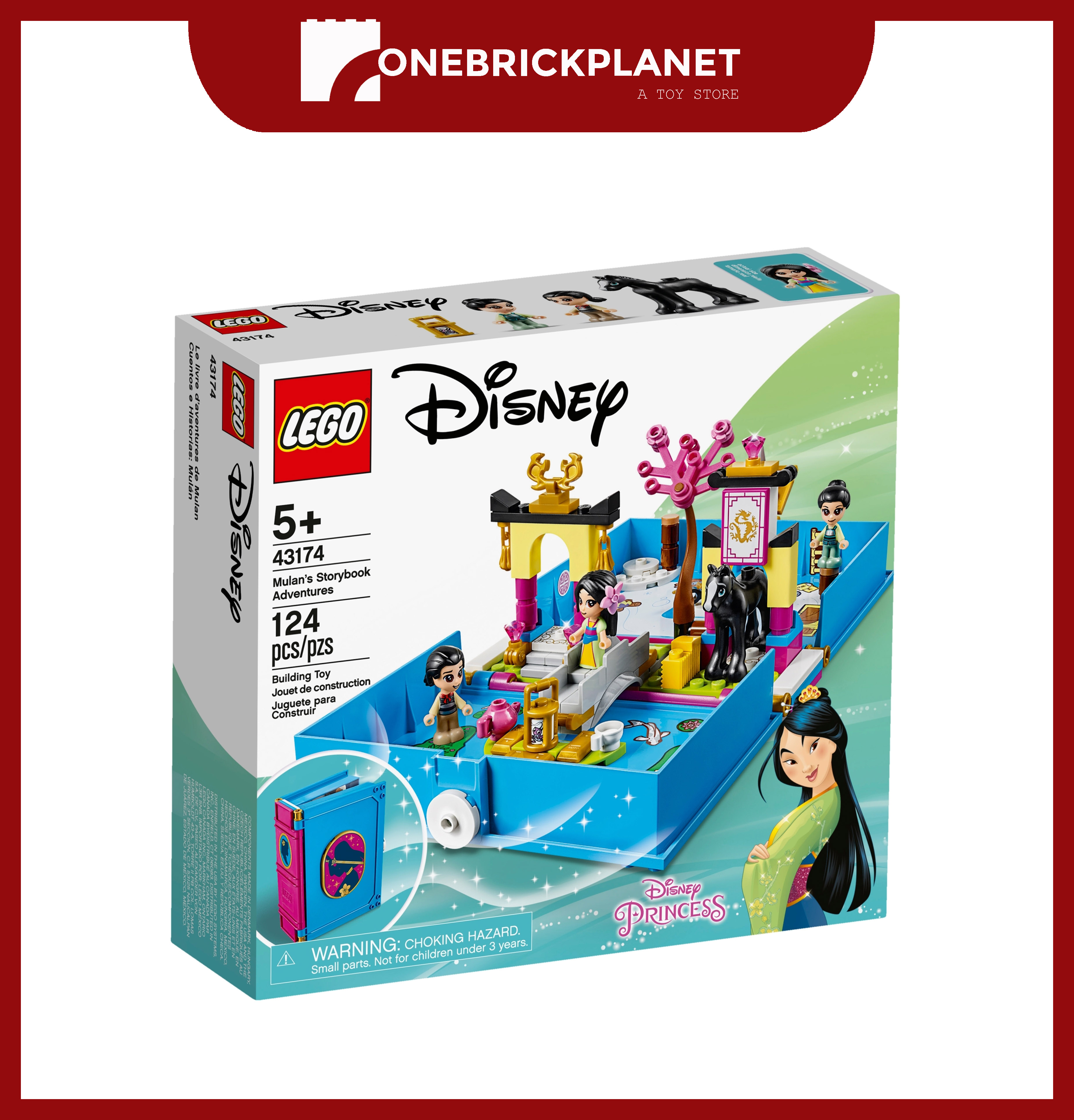 ---