LEGO 76832 Disney Pixar Lightyear - XL-15 Spaceship
Condition: Original LEGO and brand new in Sealed Factory Packaging
Important/Disclaimer:
Item will be shipped in box / bubble-wrapped for extra protection.
While we strive to ensure good condition with proper packaging and bubble wraps, kindly note that we are unable to guarantee the item's condition (including the box packaging) during the delivery as it depends on the courier services.
If you are a box collector/perfectionist, we encourage you to contact us for alternative collection method or think twice before you place your order.
Thank you for shopping with us at One Brick Planet
Product Description
Let space fans aged 8+ play the hero in their own intergalactic adventure with the XL-15 Spaceship (76832) buildable, collectible toy. Imaginations take flight as fans play at travelling through space with Buzz Lightyear in his spaceship on another mission to save the galaxy from evil.
For play and display
This cool buildable spaceship toy features authentic details from Disney and Pixar's Lightyear, the Buzz Lightyear origin story, such as an opening cockpit that fits the LEGO Buzz Lightyear minifigure, and a removable fuel cell. The set comes with 4 characters from the movie and 3 weapons, including Darby's 'Mr. Boom' rocket launcher, so fans can recreate scenes from the movie. There's also a stand with an information plaque so fans of the movie can proudly display their model in their bedroom.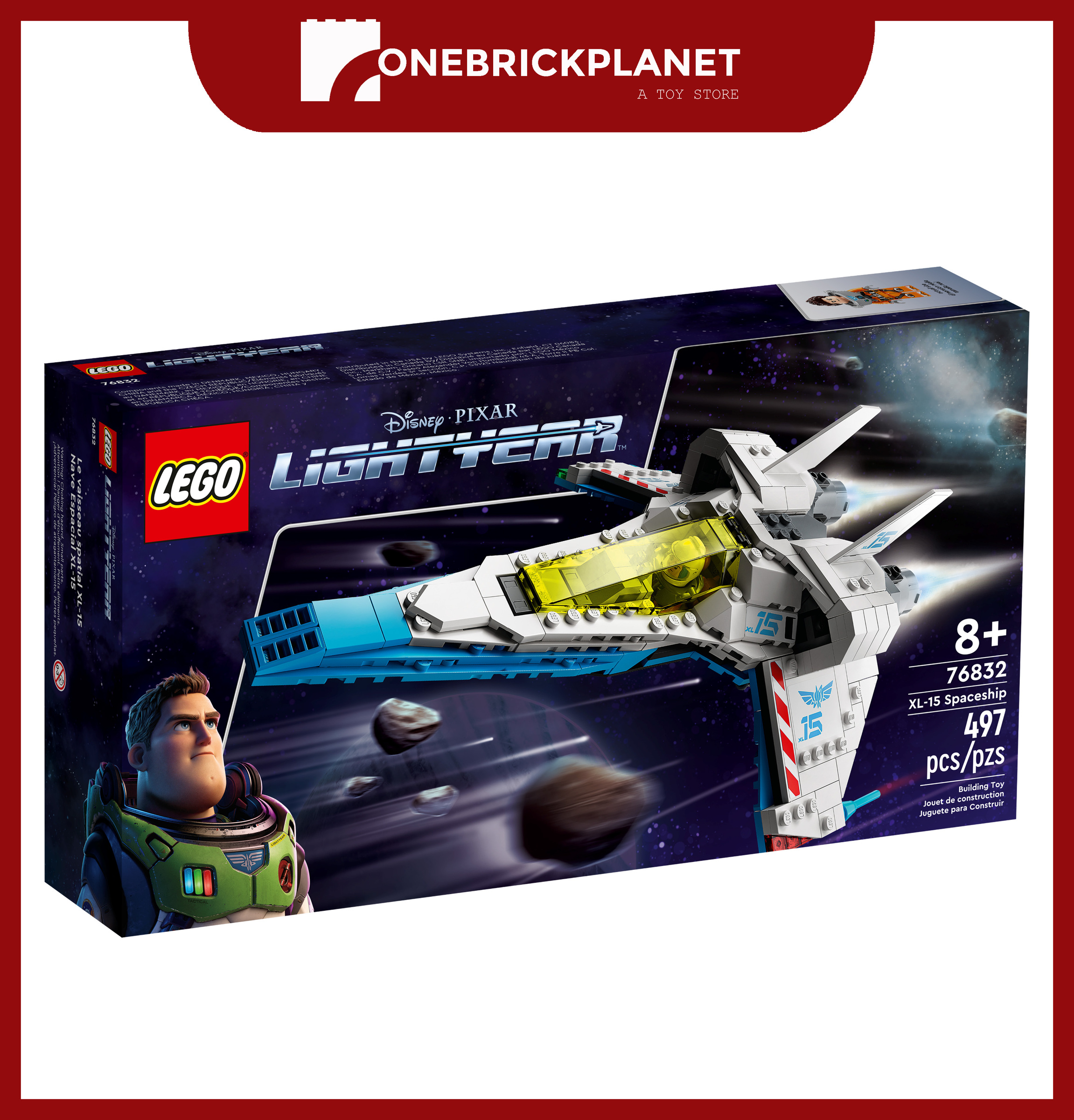 ---