LEGO 76831 Disney Pixar Lightyear - Zurg Battle
Condition: Original LEGO and brand new in Sealed Factory Packaging
Important/Disclaimer:
Item will be shipped in box / bubble-wrapped for extra protection.
While we strive to ensure good condition with proper packaging and bubble wraps, kindly note that we are unable to guarantee the item's condition (including the box packaging) during the delivery as it depends on the courier services.
If you are a box collector/perfectionist, we encourage you to contact us for alternative collection method or think twice before you place your order.
Thank you for shopping with us at One Brick Planet
Product Description
Transport space fans aged 7 and up to the exciting interplanetary world of Disney and Pixar's Lightyear with Zurg Battle (76831). This creative playset delivers out-of-this-world fun as little Space Rangers join the Buzz Lightyear and Izzy minifigures and Sox the cat to beat evil villain Zurg and reclaim the fuel cell.
Infinite fun
Fans can reimagine scenes from the movie, the definitive origin story of Buzz Lightyear. They'll battle the evil Emperor Zurg, a buildable robot mech toy with movable arms and legs, using Izzy's cool stud shooter and Buzz's wrist laser. This collectible construction kit also encourages fans to venture off script and create cool new battle stories of their own where they'll learn that by working as a team they can beat the bad guys!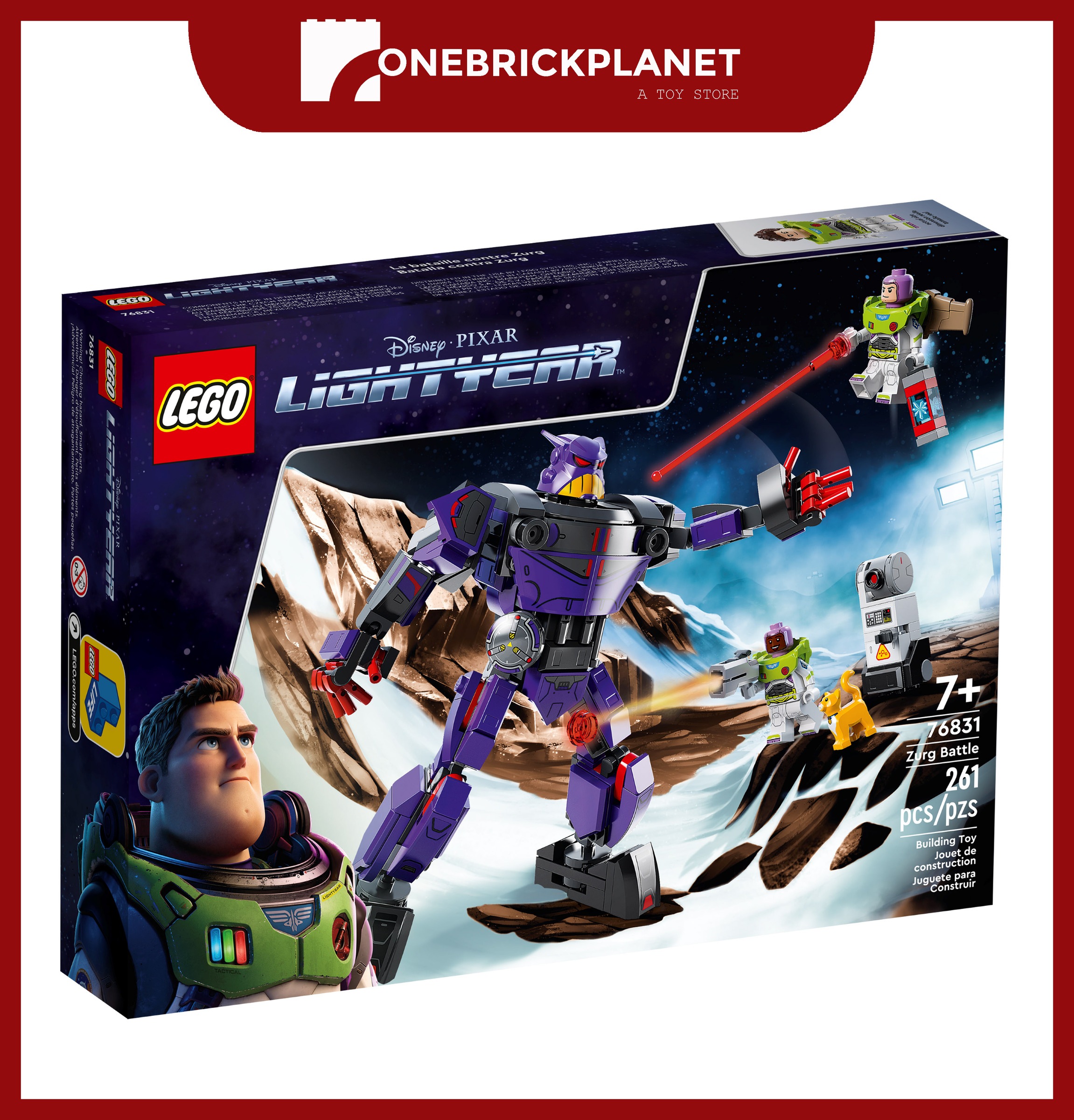 ---