LEGO Classic 11009 - Bricks and Lights
Condition: Original LEGO and brand new in Sealed Factory Packaging
Item will be shipped in box / bubble-wrapped for extra protection
Will not guarantee for items condition upon received from courier services
Thank you for shopping with us at One Brick Planet

Product Description
Kids can get doubly creative with this fun LEGO set. First by building cool models, and second by transforming them into shadow puppets using Light Brick Shadow Casters! From building bricks to shadow plays Kids aged 5 and up will be captivated when their mini-models become cool shadow images! Imaginations will run wild as images move, shrink and enlarge, inspiring endless storytelling activities.
With 12 fun LEGO toys for kids to make a castle, face, princess, bat, rooster, crook, pirate ship, owl, ghost, windmill, shark and a dinosaur plus extra bricks to build creations of their own, anything can happen! And, when the 2 Shadow Casters come into action, the shadow plays never stop! Kids build skills as they design, display and create!
LEGO Classic sets put ideas and inspiration into young hands. Simple guides for the fun models soon get kids started with their indoor activities. As they discover the joy of constructing creations of their own, they acquire skills that are key to future success.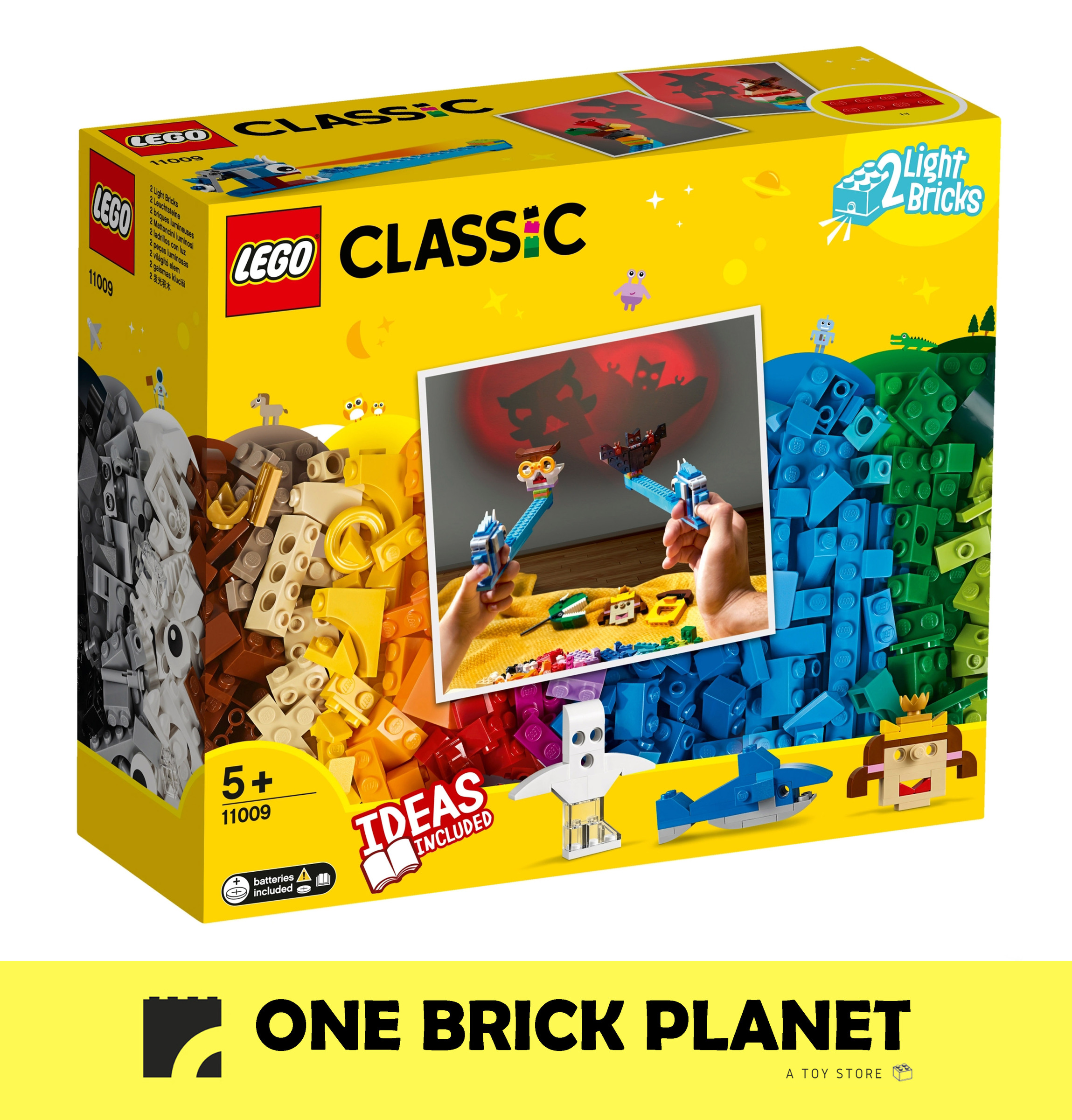 ---