LEGO City Stunt 60358 - Cyber Stunt Bike
Condition: Original LEGO and brand new in Sealed Factory Packaging
Important/Disclaimer:
Item will be shipped in box / bubble-wrapped for extra protection
While we strive to ensure good condition with proper packaging and bubble wraps, kindly note that we are unable to guarantee the item's condition (including the box packaging) during the delivery as it depends on the courier services.
If you are a box collector/perfectionist, we encourage you to contact us for alternative collection method or think twice before you place your order.
Thank you for shopping with us at One Brick Planet
Product Description:
Power up kids' play with this fun LEGO City Cyber Stunt Bike (60358) set for ages 5+, featuring a toy motorcycle with flywheel power for performing cool jumps and stunts. Just add the LEGO City Stuntz rider for nonstop stunt action.
Includes printed and digital building instructions
Kids can follow the pictorial guide to build the toy stunt bike or enjoy an interactive building experience with the LEGO Builder app – a digital mentor with intuitive zoom and rotate tools that allow them to visualize the model from all angles as they build.
Cool toys for kids
LEGO City playsets put kids at the heart of the action with cool vehicles, feature-rich structures and inspiring characters for realistic role play. Combine this set with others from the LEGO City Stuntz range for even bigger stunt-show extravaganzas!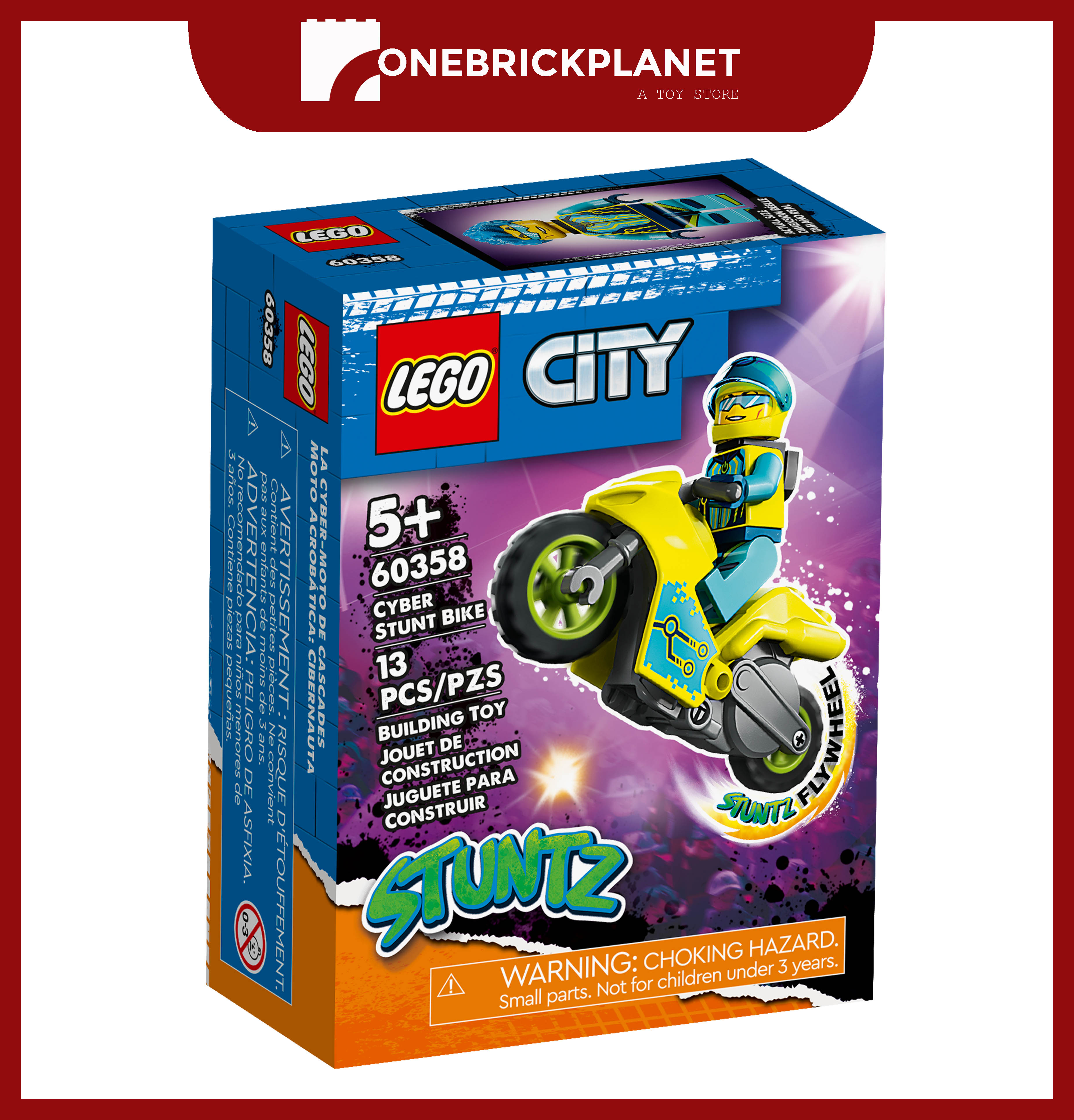 ---