LEGO 60345 City - Farmers Market Van
Condition: Original LEGO and brand new in Sealed Factory Packaging
Important/Disclaimer:
Item will be shipped in box / bubble-wrapped for extra protection
While we strive to ensure good condition with proper packaging and bubble wraps, kindly note that we are unable to guarantee the item's condition (including the box packaging) during the delivery as it depends on the courier services.
If you are a box collector/perfectionist, we encourage you to contact us for alternative collection method or think twice before you place your order.
Thank you for shopping with us at One Brick Planet
Product Description:
Kids with a passion for imaginary role play will love the LEGO City Farmers Market Van (60345). The feature-rich mobile farm shop toy comes with a serving hatch, opening doors and lots of cool functions. Kids also get a veggie patch with pop-up carrots and lots of fun produce to sell. And with a bunny figure and 3 minifigures, including a LEGO City TV character, the scene is set for fun farm-shop adventures.
An immersive building experience for kids aged 5 and up
This farm-themed toy construction set includes an easy-to-follow pictorial printed building guide so kids can experience the pride and joy of building their own LEGO toys or join with friends and family for a fun building experience.
The creative world of LEGO City
LEGO City Farm playsets deliver endless play possibilities with feature-rich structures, realistic vehicles and inspiring characters for imaginative play that depicts daily life in a fun and exciting way.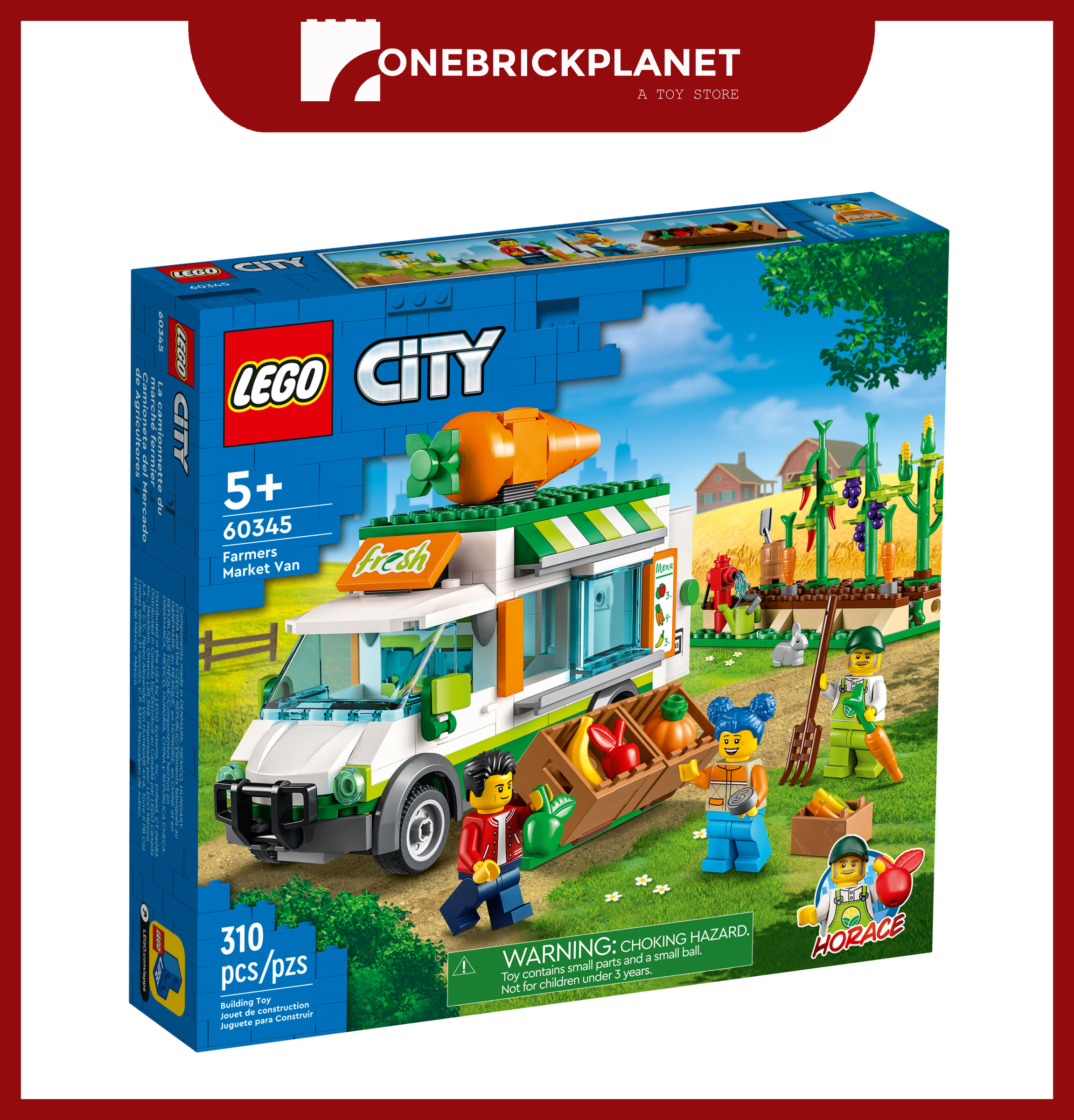 ---