LEGO 10714 Classic - Blue Baseplate
Condition: Original LEGO and brand new in Sealed Factory Packaging
Important/Disclaimer:
Item will be shipped in box / bubble-wrapped for extra protection
While we strive to ensure good condition with proper packaging and bubble wraps, kindly note that we are unable to guarantee the item's condition (including the box packaging) during the delivery as it depends on the courier services.
If you are a box collector/perfectionist, we encourage you to contact us for alternative collection method or think twice before you place your order.
Thank you for shopping with us at One Brick Planet
*Buyer from KL/Selangor can self-pickup

Product Description
** Important: LEGO toys are not included and for illustrations only
Whether you are creating a seaside town, sunny swimming pool, ship at sea or something else from your imagination, this LEGO Classic 10714 blue 32x32-stud baseplate is the perfect base for building, displaying and playing with your LEGO creations.
Blue LEGO Baseplate
Create a seaside town, sunny swimming pool, ship on the high seas or whatever else you can imagine.
A great supplement to any LEGO collection.
Measures 32x32 studs or 10'' (25cm) square.
Let creativity grow with LEGO Classic sets!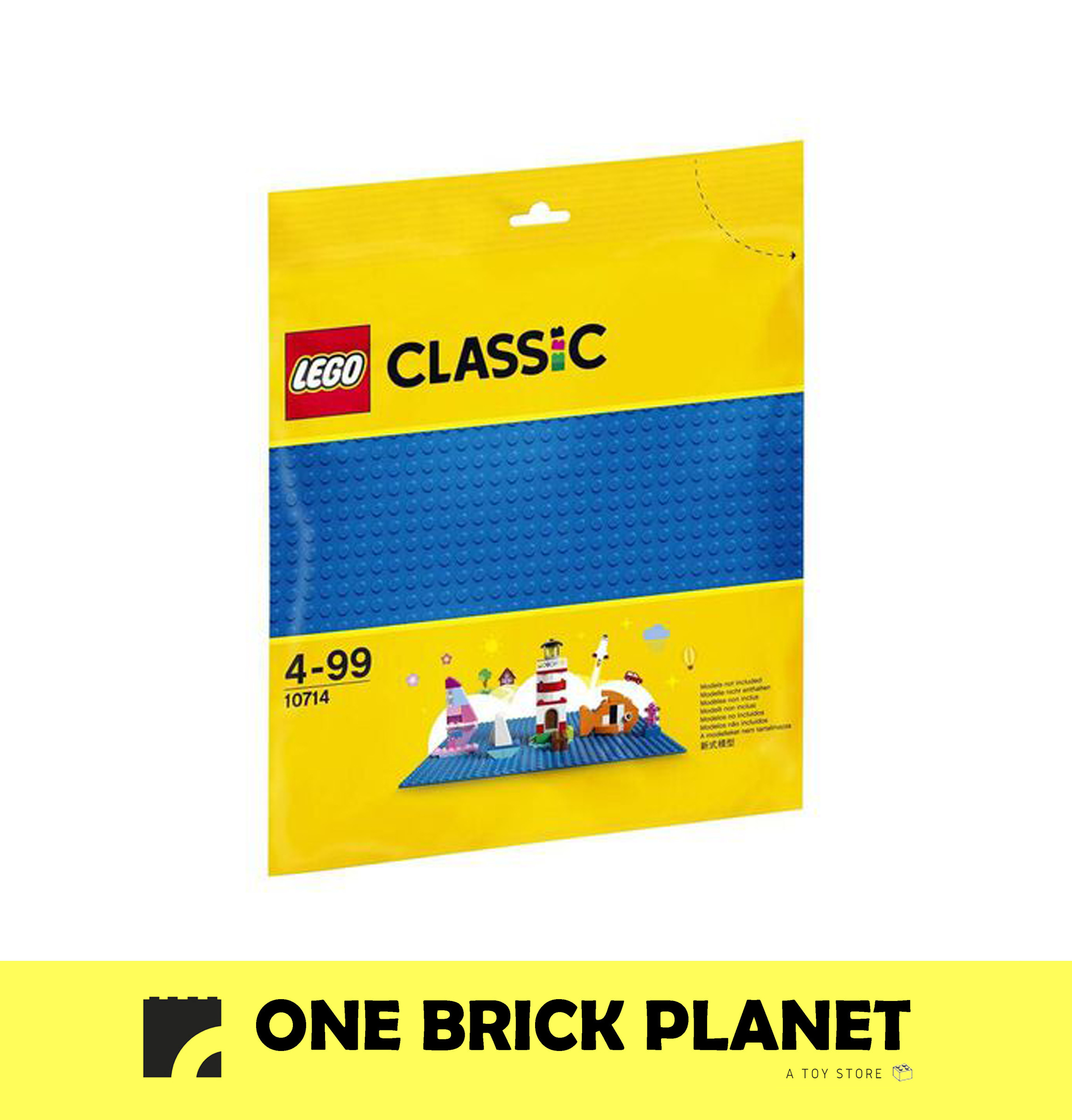 ---