LEGO 76917 Speed Champion - Nissan Skyline GT-R (R34)
Condition: Original LEGO and brand new in Sealed Factory Packaging
Important/Disclaimer:
Item will be shipped in box / bubble-wrapped for extra protection
While we strive to ensure good condition with proper packaging and bubble wraps, kindly note that we are unable to guarantee the item's condition (including the box packaging) during the delivery as it depends on the courier services.
If you are a box collector/perfectionist, we encourage you to contact us for alternative collection method or think twice before you place your order.
Thank you for shopping with us at One Brick Planet
Product Description:
This buildable LEGO Speed Champions Nissan Skyline GT-R (R34) has been inspired by the iconic car from the 2 Fast 2 Furious movie. Kids aged 9+, car lovers and fans of the popular movie franchise can experience a rewarding build before proudly displaying this car toy or recreating fast-paced street racing scenes.
A great gift for car lovers
This Fast & Furious toy is packed with authentic details from the real-life model, including iconic livery on the side, a wing atthe back, a grille on the front, impressive wheel arches and a nitro fuel canister on the passenger seat. There is also a Brian O'Conner minifigure to place in the driver's seat so car fans can enjoy all-action role play.
A fun, digital experience for LEGO fans
Using the LEGO Builder app to zoom in, rotate and visualize the model, builders both young and old can bring their creation to life on a tablet or smartphone, giving them a rewarding sense of achievement.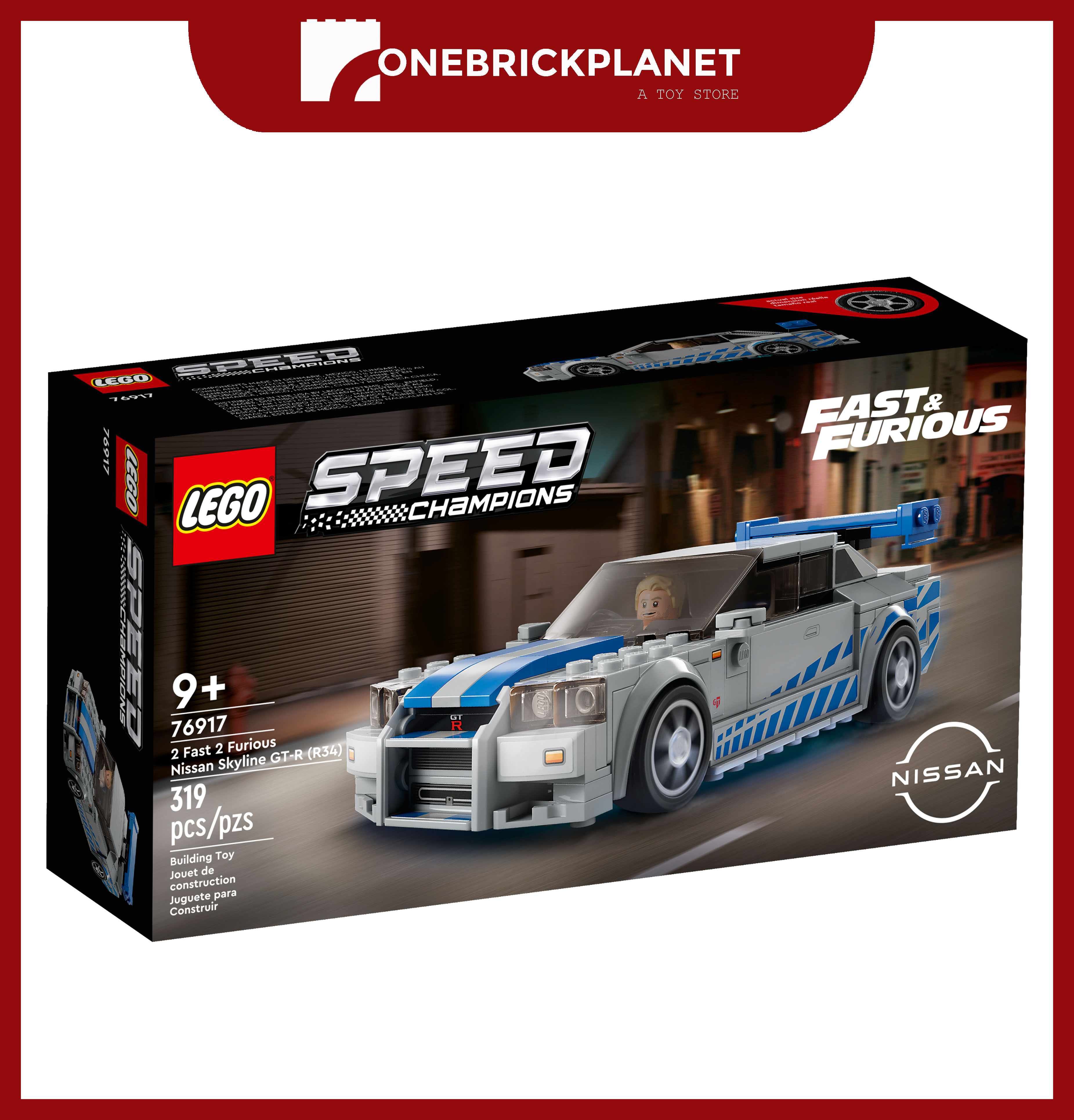 ---