LEGO 76394 Harry Potter - Fawkes, Dumbledore's Phoenix
Condition: Original LEGO and brand new in Sealed Factory Packaging
Important/Disclaimer:
Item will be shipped in box / bubble-wrapped for extra protection
While we strive to ensure good condition with proper packaging and bubble wraps, kindly note that we are unable to guarantee the item's condition (including the box packaging) during the delivery as it depends on the courier services.
If you are a box collector/perfectionist, we encourage you to contact us for alternative collection method or think twice before you place your order.
Thank you for shopping with us at One Brick Planet
*Buyer from KL/Selangor can self-pickup

Product Description
LEGO Harry Potter Fawkes, Dumbledore's Phoenix (76394) is a realistic model of the iconic phoenix from the Harry Potter movies that kids can display and 'fly' for all their friends to admire.
Harry Potter fans will be spellbound by LEGO Harry Potter Fawkes (76394). The model includes impressive detail and a mechanism that makes the jointed wings move gracefully up and down.
This authentic recreation shows Fawkes the phoenix on a sturdy base with a handle at the rear to control the wings. Also includes an Albus Dumbledore LEGO minifigure and a smaller Fawkes figure.
Turning the handle at the rear operates a mechanism that drives the wings up and down, with the cleverly designed joints producing a realistic beating appearance.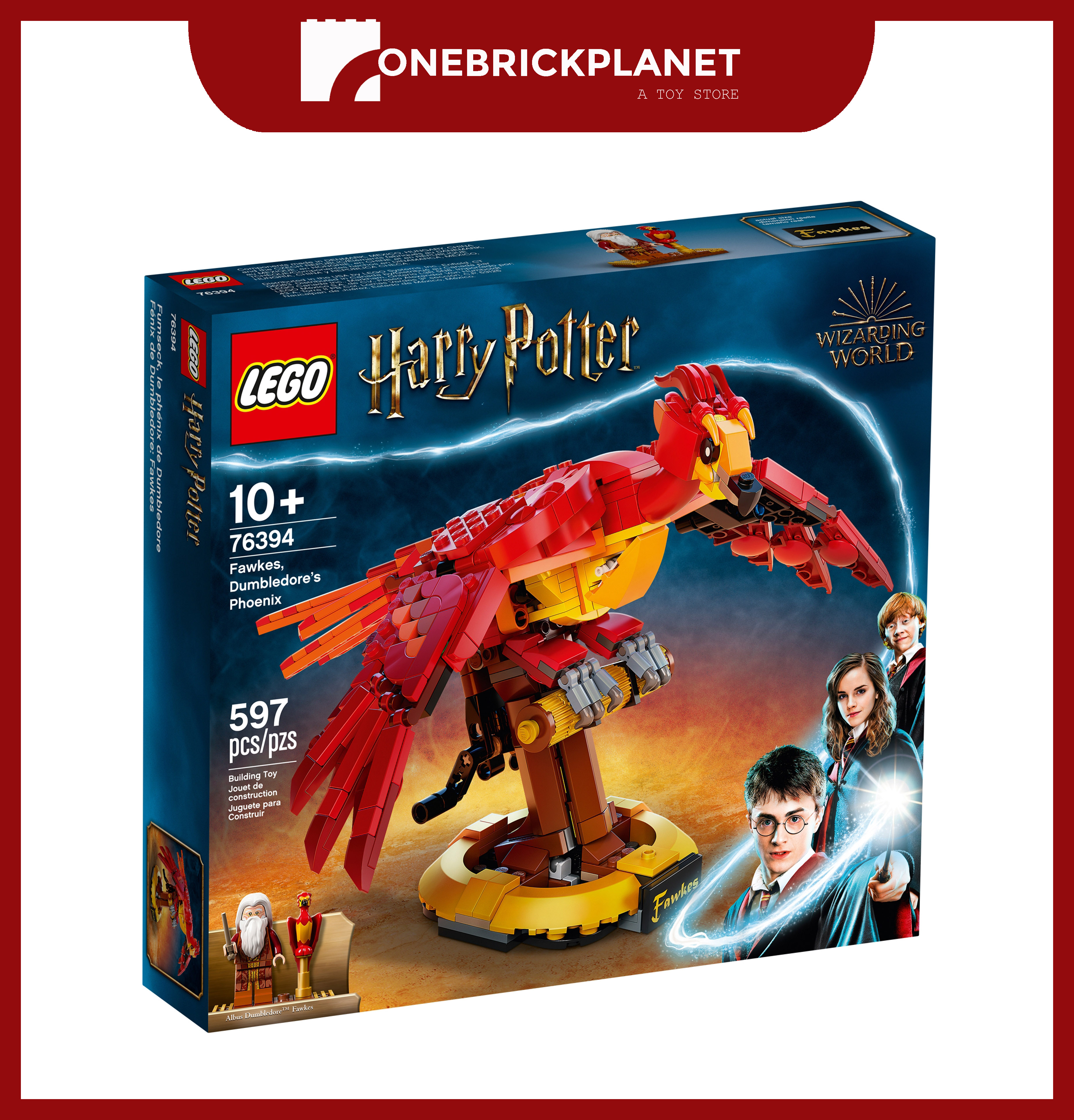 ---