LEGO 76090 Mighty Micros - Star-Lord vs Nebula
Condition: Original LEGO and brand new in Sealed Factory Packaging
NOT FOR BOX COLLECTOR: 9/10 for box condition
Item will be shipped in box / bubble-wrapped for extra protection
Will not guarantee for items condition upon received from courier services
Thank you for shopping with us at One Brick Planet

Product Description
Join Star-Lord in pursuit of villain Nebula with this cool LEGO Marvel Super Heroes 76090 Mighty Micros: Star-Lord vs. Nebula set. Match Star-Lord Milano vehicle against Nebula Necrocraft, which features vehicle-bashing reinforced side armor. Star-Lord has a reversible 2-faced head and is equipped with a space blaster to help him retrieve his stolen mixtape element from Nebula. This popular superhero toy for kids includes 2 LEGO Marvel minifigures with mini legs.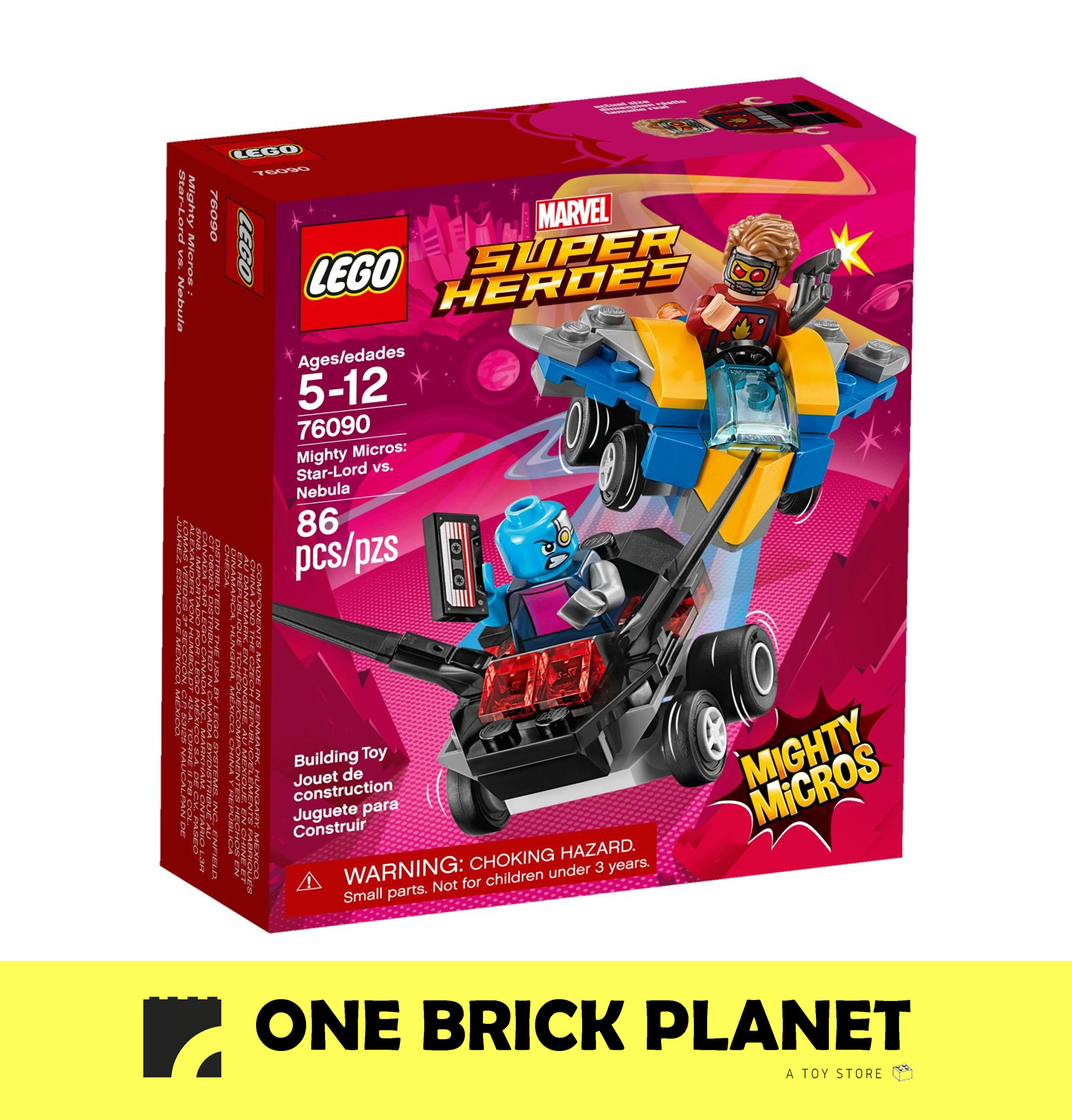 ---