LEGO 40533 Exclusive - Cosmic Cardboard Adventures
Condition: Original LEGO and brand new in Sealed Factory Packaging
Item will be shipped in box / bubble-wrapped for extra protection
Will not guarantee for item condition upon received from courier services
Thank you for shopping with us at One Brick Planet
Product Description
Relive imaginative childhood adventures aboard the Cosmic Cardboard Adventures (40533) building set. This model of a homemade cardboard bedroom rocket will transport you back to a time of carefree play when imaginations flew free.
Homemade hardware
The brainchild of creative fan-designer Ivan Guerrero, this set comprises a brick-built starship made of boxes, pillows, soda cans, toys and other household items, all held together by the magic of duct tape and creativity. Climb on board and join the adventure.
Explore space without ever leaving home
Join Captain Billy as he assembles the starship for a journey into infinity and beyond. Accompanying him are the intrepid First Mate Teddy and Doctor Kitty. Explore strange new worlds, seek out the villainous Roboto and his plastic men, and boldly go where no kid has gone before – but be back in time for dinner!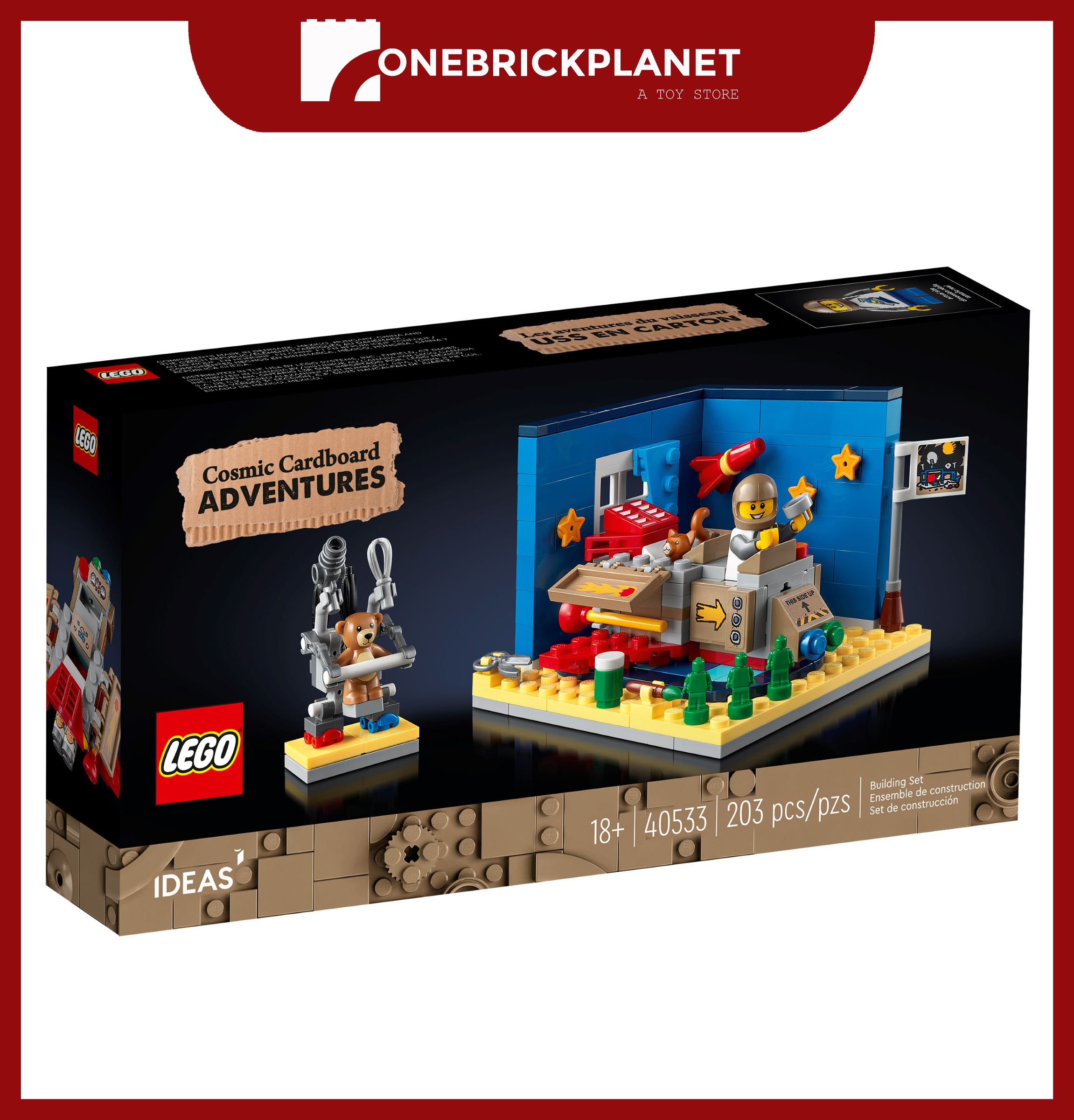 ---