LEGO Seasonal 40237 - Easter Egg Hunt
Condition: Original LEGO and brand new in Sealed Factory Packaging
NOT FOR BOX COLLECTOR: 9/10 for box condition
Item will be shipped in box / bubble-wrapped for extra protection
Will not guarantee for items condition upon received from courier services
Thank you for shopping with us at One Brick Planet

Product Description
Discover seasonal treasure with the LEGO Easter Egg Hunt, featuring 2 minifigures in search of hidden Easter eggs. Includes a henhouse with an opening door, flower garden with mailbox and a vegetable garden—all with fun hiding places! Also includes a wheelbarrow, magnifying glass, rooster, eggs and a basket. Makes a great seasonal gift for LEGO fans.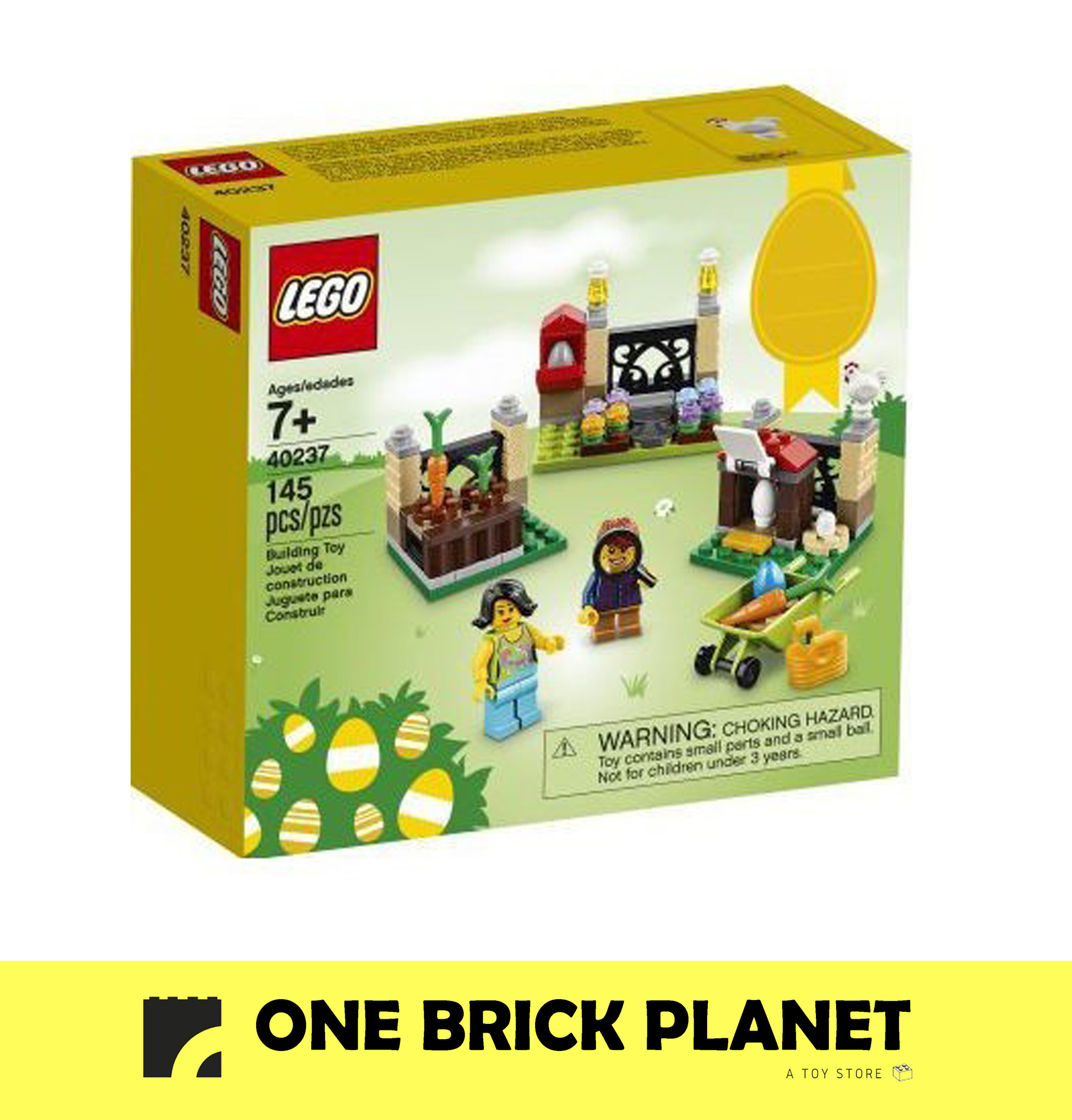 ---