LEGO 21320 IDEAS - Dinosaur Fossils
Condition: Original LEGO and brand new in Sealed Factory Packaging
Important/Disclaimer:
Item will be shipped in box / bubble-wrapped for extra protection
While we strive to ensure good condition with proper packaging and bubble wraps, kindly note that we are unable to guarantee the item's condition (including the box packaging) during the delivery as it depends on the courier services.
If you are a box collector/perfectionist, we encourage you to contact us for alternative collection method or think twice before you place your order.
Thank you for shopping with us at One Brick Planet
*Buyer from KL/Selangor can self-pickup
Product Description
Learn about life on Earth millions of years ago and create a stunning centerpiece with this collectible LEGO Ideas 21320 Dinosaur Fossils toy building kit for adults. This 910-piece set offers an immersive, creative building experience for natural history enthusiasts who will appreciate the authentic details of the 2 dinosaur skeleton models (Tyrannosaurus rex and Triceratops) and the pterosaur reptile (Pteranodon) skeleton toy.
The models are built to 1:32 scale, can be adjusted into lifelike poses and each one comes with its own stand so they can be placed alongside the included sapiens skeleton figure for a museum-style display. To complete the set, there's also a paleontologist toy minifigure with various accessories for imaginative role-play fun. All in all, this archaeology toy makes a great dinosaur gift for adults to build solo or to share their passion for natural history with family and friends.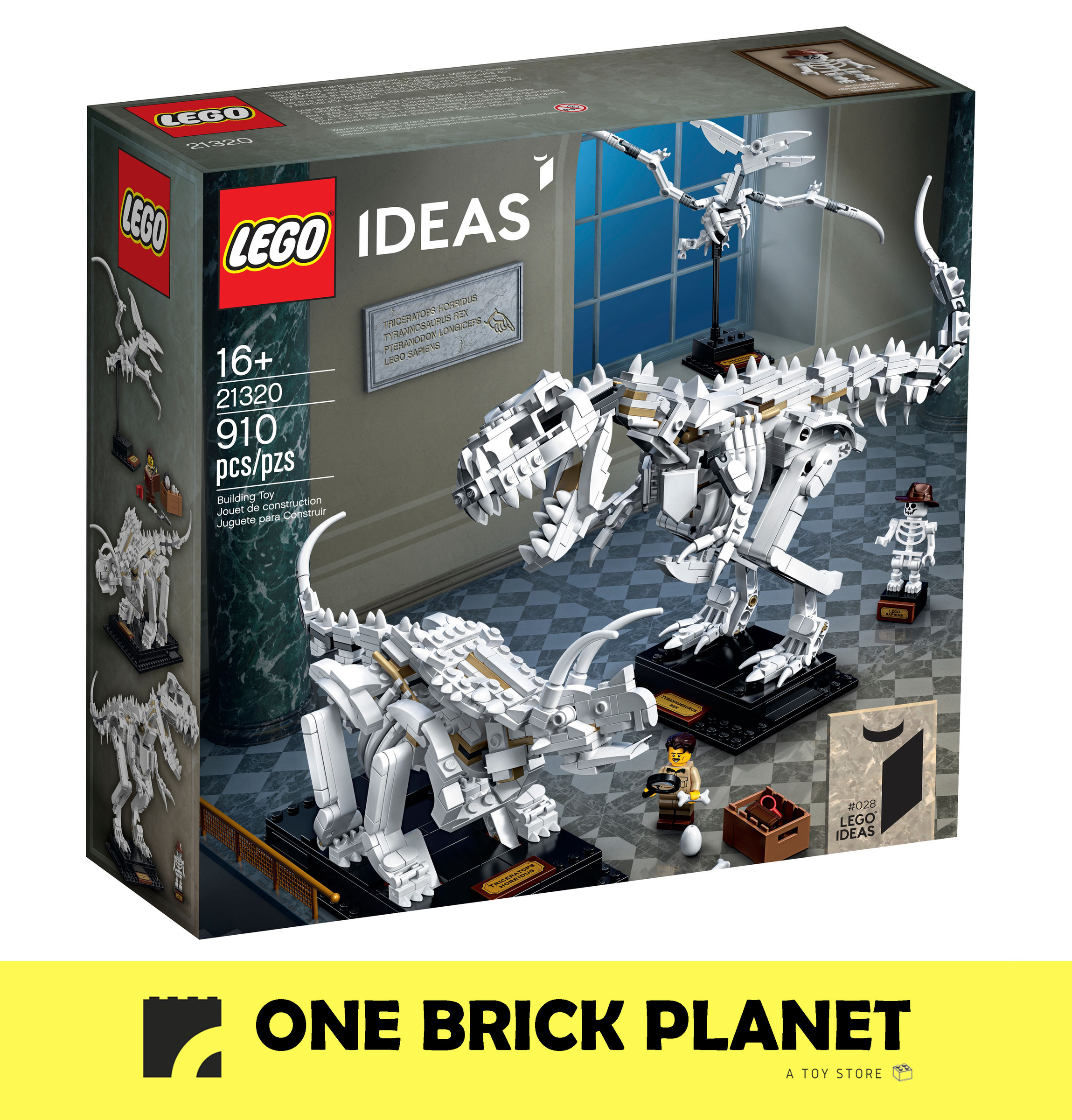 ---