Funko Pop! Games: Borderlands: Tiny Tina Wonderlands - Tiny Tina (858)
Condition: Original Funko
Item will be shipped in a box and bubble-wrapped for extra protection
Will not guarantee for item's condition upon received from courier services
Thank you for shopping with us at One Brick Planet
*Buyer from KL/Selangor can self-pickup
Product Description
Borderlands: Tiny Tina's Wonderland - Tiny Tina Pop! Vinyl Figure
Tiny Tina's Wonderland is set directly after Tiny Tina's Assault on Dragon Keep, and like that expansion, the campaign is set within the world of a fantasy-themed tabletop role-playing game. Tiny Tina will be its dungeon master and can change the game's world on the fly.
Here we have Tiny Tina, an unstable thirteen-year-old explosives expert.
Add theTiny Tina's Wonderland Pop! Vinyl Figures to your Funko collection today!
NOTE:
We cannot control slight manufacturing variations and are not able to replace items based on these variations, including but not limited to minor paint flaws or figure positioning. Blemishes to packaging will not be considered as part of a damaged figure.
The outer packaging/box is to protect the collectibles inside, and the product is not sealed. It's encourages you to take your Pop! figures and other products out of the boxes to enjoy them! Even if you choose to keep your figures in the boxes, we are not able to replace packaging.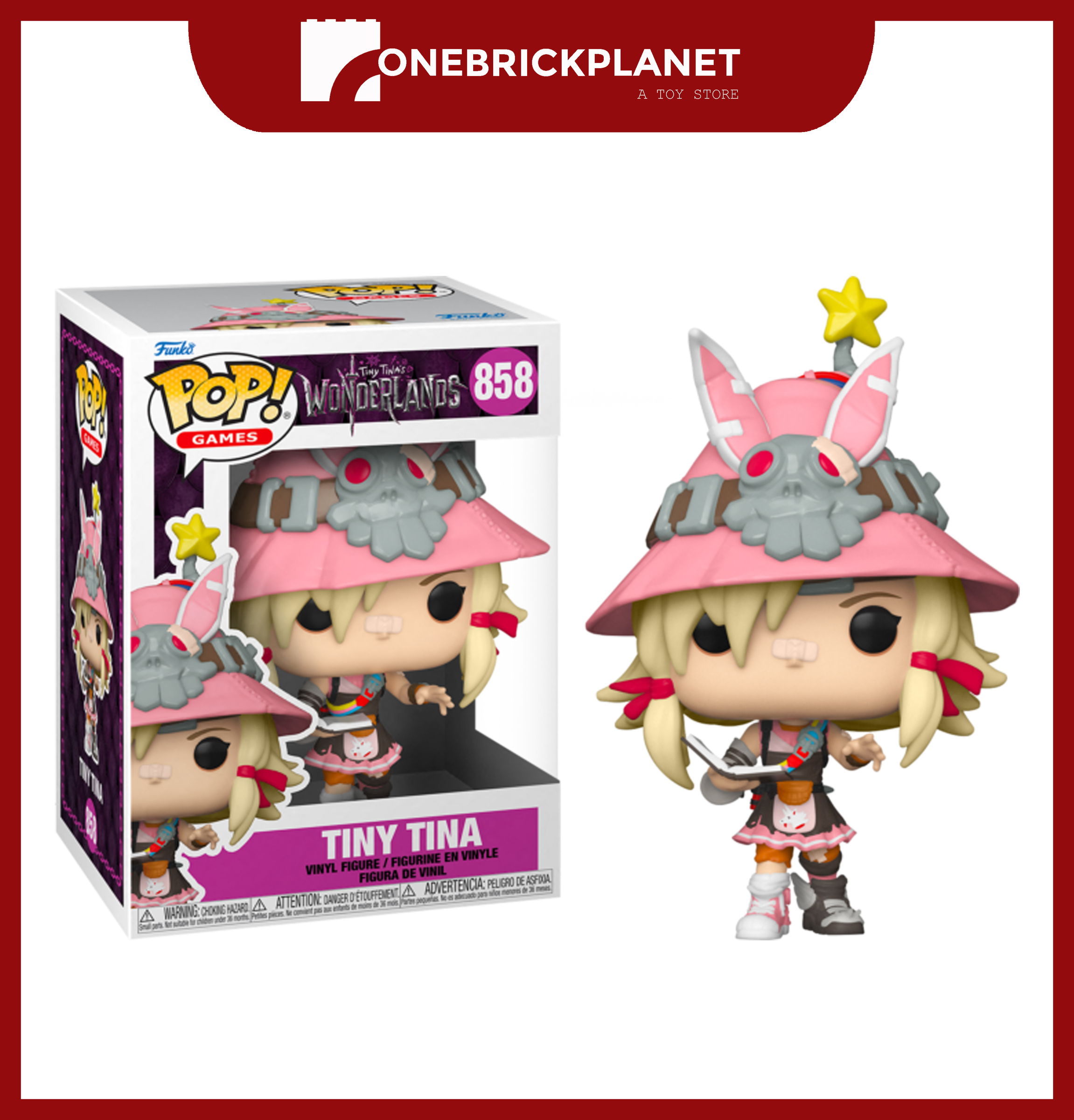 ---