Funko Pop! Games: Pokemon - Squirtle (504)
Condition: Original Funko
Important/Disclaimer:
Item will be shipped in box / bubble-wrapped for extra protection
While we strive to ensure good condition with proper packaging and bubble wraps, kindly note that we are unable to guarantee the item's condition (including the box packaging) during the delivery as it depends on the courier services.
If you are a box collector/perfectionist, we encourage you to contact us for alternative collection method or think twice before you place your order.
Thank you for shopping with us at One Brick Planet
*Buyer from KL/Selangor can self-pickup
Product Description
Pokemon - Squirtle Pop! Vinyl Figure
Guess what we're going to be doing for the foreseeable future? You guessed it, catching 'em all! It's been a long time coming but our favourite Pokemon characters are finally being given the Funko Pop! Vinyl treatment.
Every Aussie '90s kid will remember waking up early before school to watch Pokemon on Cheez TV, then we'd go to school and talk about the shenanigans Ash, Pikachu, Team Rocket and co had gotten up to, all while we traded our Pokemon cards like currency. If you owned a Holographic Charizard, you basically ran the playground. Now we can all relive those days, except this time we'll be trading Pop! Vinyls instead of cards.
Here we have Squirtle, who along with Bulbasaur and Charmander, was one of the first Pokemon available in the original Pokemon Red, Blue and Green games that we all spent a good majority of our childhood addicted to. We can only hope he eventually evolves into Wartortle and Blastoise, c'mon Funko, make it happen!
As you can probably tell, we're all very excited for this new line of Pokemon Pop! Vinyl Figures, and so should you! Oh and don't worry, you won't have to travel across the land, searching far and wide for these little guys, you'll find everything you need right here. Remember, to buy them is your test, to collect them is your cause!
NOTE:
We cannot control slight manufacturing variations and are not able to replace items based on these variations, including but not limited to minor paint flaws or figure positioning. Blemishes to packaging will not be considered as part of a damaged figure.
The outer packaging/box is to protect the collectibles inside, and the product is not sealed. It's encourages you to take your Pop! figures and other products out of the boxes to enjoy them! Even if you choose to keep your figures in the boxes, we are not able to replace packaging.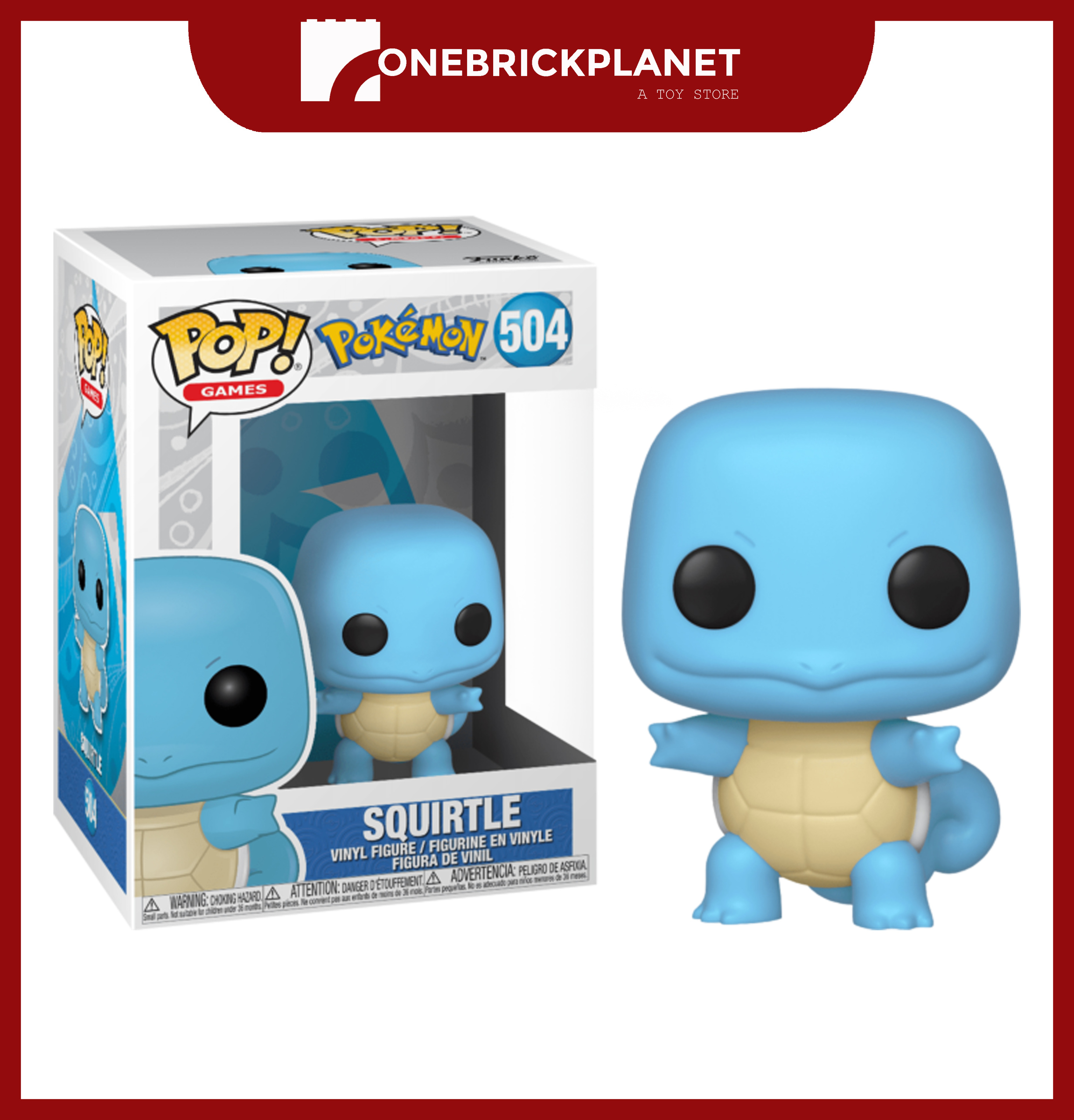 ---