Funko Pop! Comic Covers: Marvel - Spider-Man Amazing Fantasy (05)
Condition: Original Funko
Important/Disclaimer:
Item will be shipped in box / bubble-wrapped for extra protection
While we strive to ensure good condition with proper packaging and bubble wraps, kindly note that we are unable to guarantee the item's condition (including the box packaging) during the delivery as it depends on the courier services.
If you are a box collector/perfectionist, we encourage you to contact us for alternative collection method or think twice before you place your order.
Thank you for shopping with us at One Brick Planet
*Buyer from KL/Selangor can self-pickup
Product Description
Spider-Man Pop! Comic Covers Vinyl Figure
Inspired by Amazing Fantasy #15 Spider-Man swings into his very first appearance, signed by Marvel Comics Stan Lee and Steve Ditko. The shy teenager, a victim of bullying in his schol who gains magnificient powers from the bites of radioactive spider, would forever mark the "Marvel Way".
Grab this iconic Cover Art with your friendly neighbourhood, Spider-Man on the front cover.
NOTE:
We cannot control slight manufacturing variations and are not able to replace items based on these variations, including but not limited to minor paint flaws or figure positioning. Blemishes to packaging will not be considered as part of a damaged figure.
The outer packaging/box is to protect the collectibles inside, and the product is not sealed. It's encourages you to take your Pop! figures and other products out of the boxes to enjoy them! Even if you choose to keep your figures in the boxes, we are not able to replace packaging.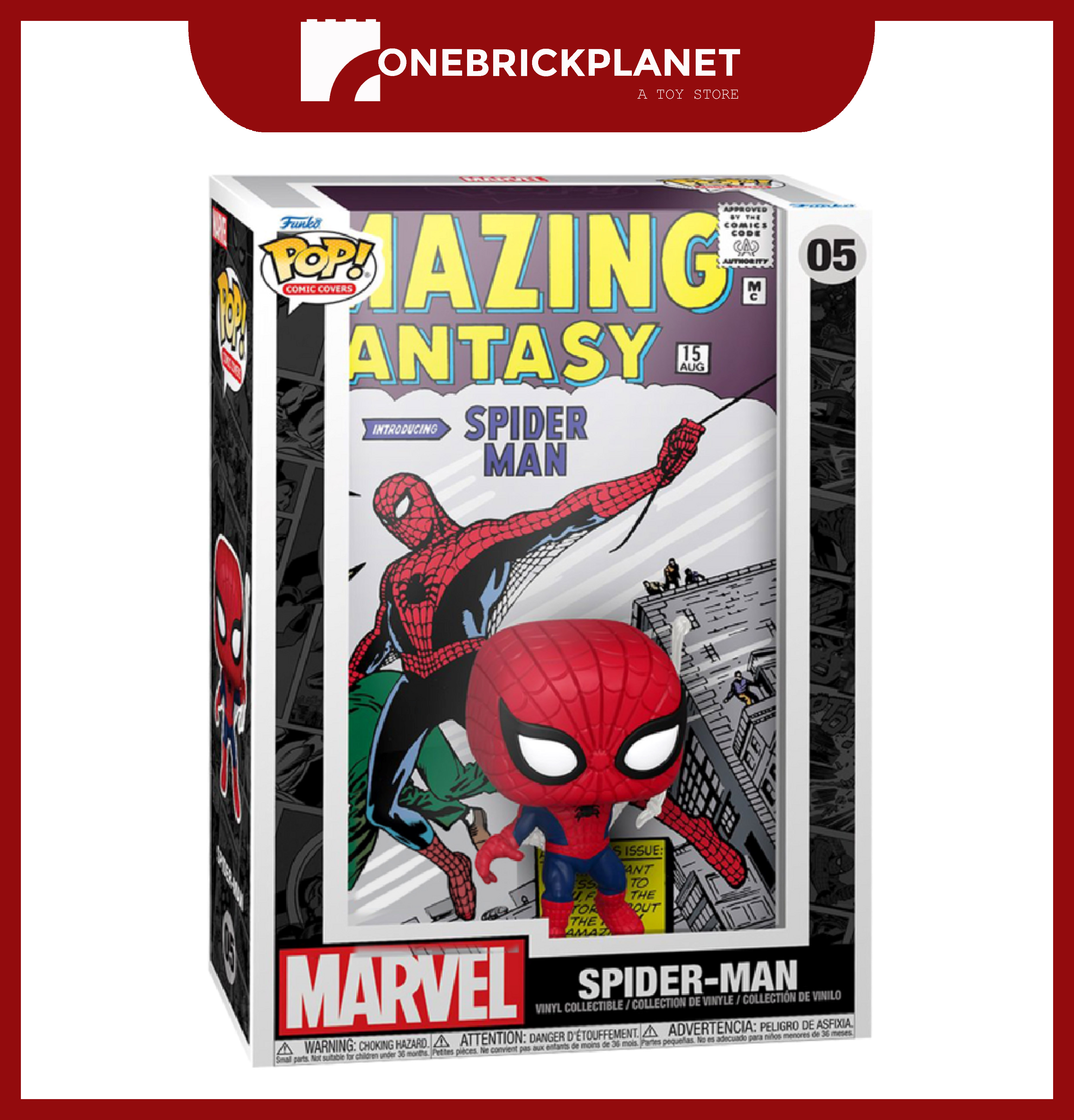 ---