Funko Pop! VHS Covers: Beauty and The Beast - Belle with Mirror (01)
Condition: Original Funko
Item will be shipped in a box and bubble-wrapped for extra protection
Will not guarantee for item's condition upon received from courier services
Thank you for shopping with us at One Brick Planet
*Buyer from KL/Selangor can self-pickup
Product Description
Beauty and the Beast - Belle with Mirror Pop! VHS Covers Vinyl Figure

"Tale as old as time, true as it can be..."
Can you believe it's been over 30 years since Disney's iconic Beauty and the Beast first hit the big screen? Not only did it win over the hearts of fans, but also that of critics, becoming the first animated film to win the Golden Globe for 'Best Picture', as well as the Academy Awards for 'Best Motion Picture Score' and 'Best Original Song', and nominated for 'Best Picture'.
This stunning Pop! VHS Cover features the iconic original Beauty and the Beast VHS Cover as a backdrop behind an exclusive Belle with Mirror Pop! Vinyl Figure, which all comes packaged in a Protective hardcase.
Relive the tale as old as time by adding the new Beauty and the Beast Pop! VHS Cover to your Funko collection today!
NOTE:
We cannot control slight manufacturing variations and are not able to replace items based on these variations, including but not limited to minor paint flaws or figure positioning. Blemishes to packaging will not be considered as part of a damaged figure.
The outer packaging/box is to protect the collectibles inside, and the product is not sealed. It's encourages you to take your Pop! figures and other products out of the boxes to enjoy them! Even if you choose to keep your figures in the boxes, we are not able to replace packaging.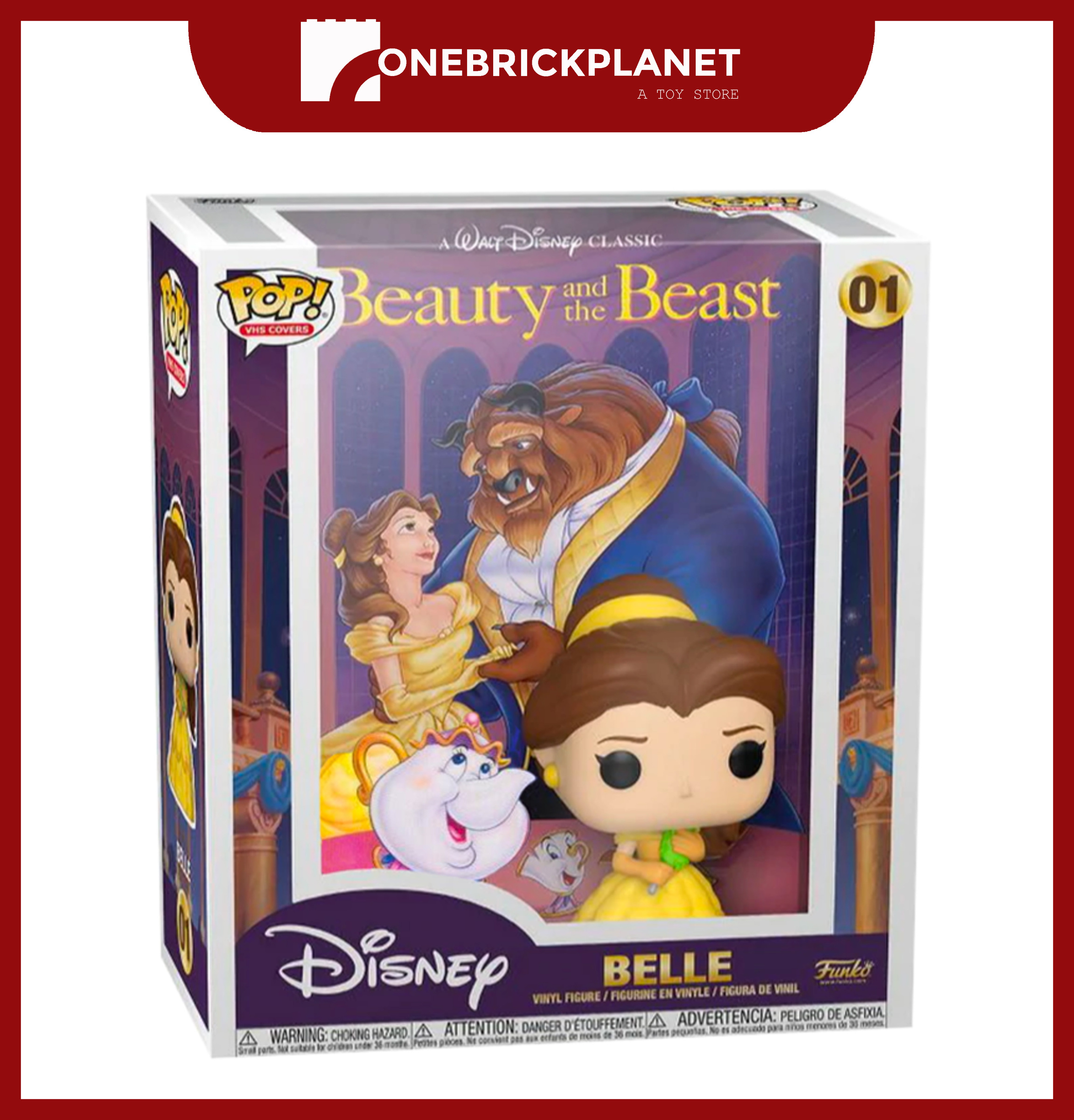 ---