LEGO 10315 Icons - Tranquil Garden
Condition: Original LEGO and brand new in Sealed Factory Packaging
Important/Disclaimer:
Item will be shipped in box / bubble-wrapped for extra protection
While we strive to ensure good condition with proper packaging and bubble wraps, kindly note that we are unable to guarantee the item's condition (including the box packaging) during the delivery as it depends on the courier services.
If you are a box collector/perfectionist, we encourage you to contact us for alternative collection method or think twice before you place your order.
Thank you for shopping with us at One Brick Planet

Product Description
Enjoy a mindful building project with the LEGO Icons Tranquil Garden (10315) building set for adults. Rewind as you craft each beautiful detail and enjoy rearranging the flora to create that perfect look for display in the home or office.
A feature-rich garden
Based on a traditional Japanese garden, this buildable model includes an arched bridge, stream, koi carp, lotus flowers, trees, rocks, stone lanterns and a pavilion with a detailed tea-ceremony room.
Welcome to the zone
Discover a space for relaxation with the LEGO Icons Tranquil Garden – a haven for adults and a great gift idea for gardening and mindfulness enthusiasts. Check out the inspiring range of LEGO building sets for adults.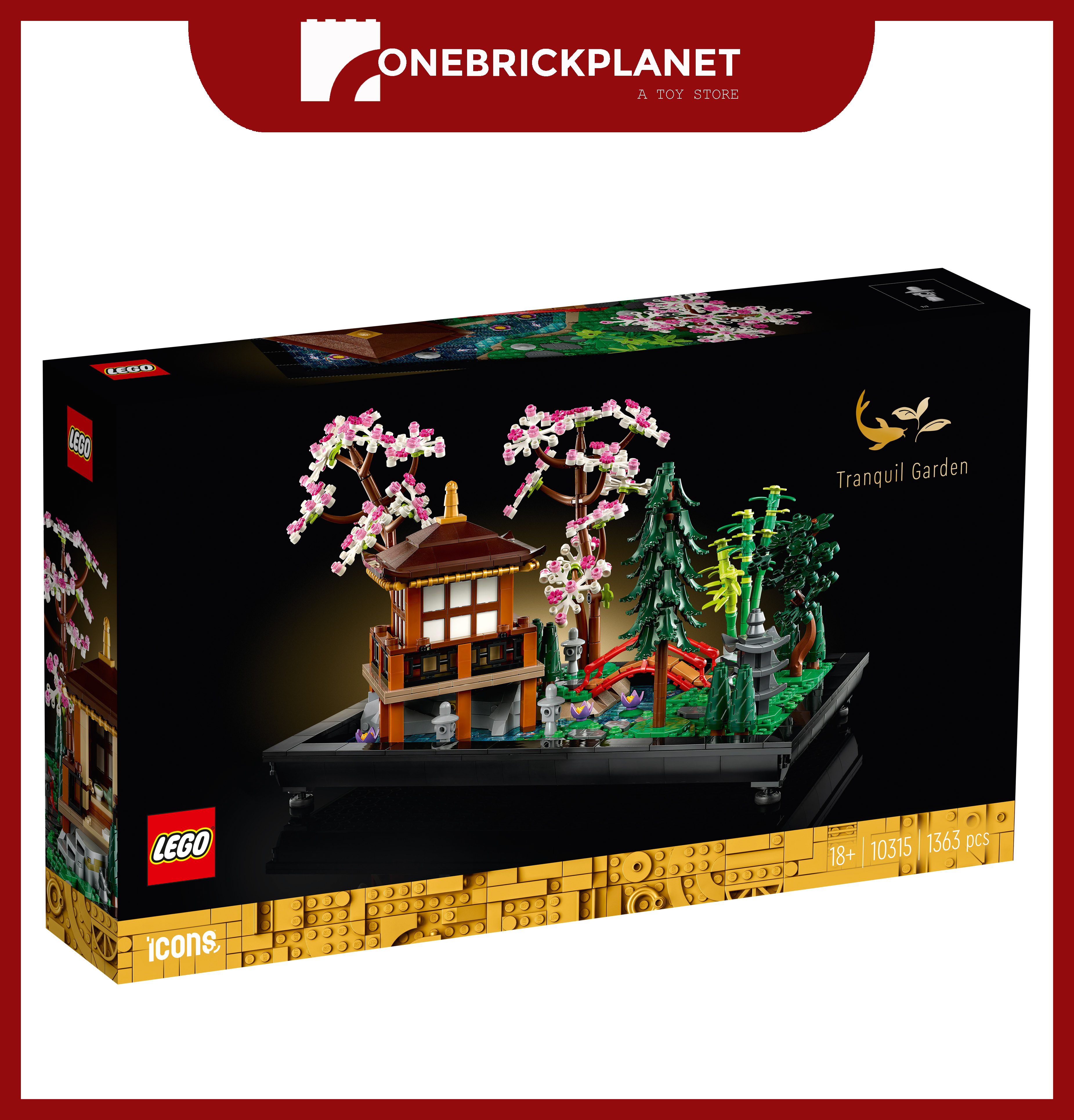 ---